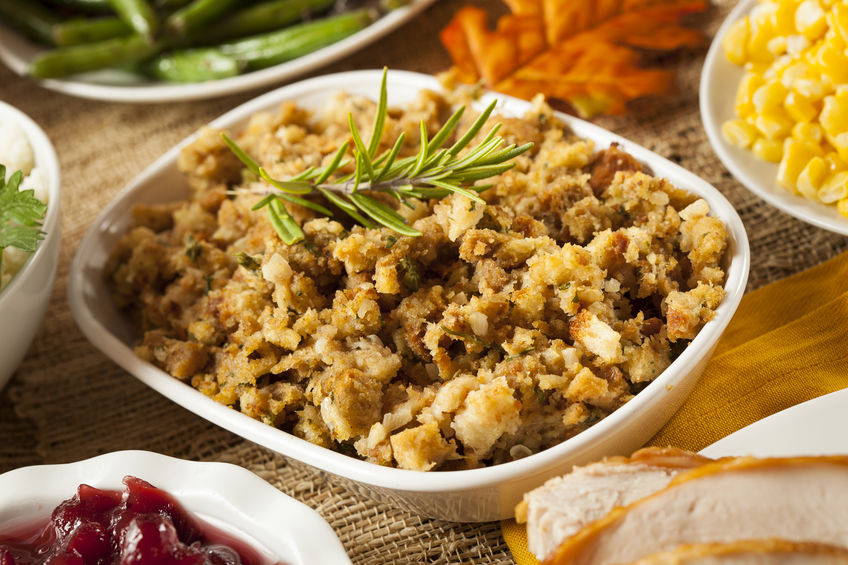 MUSHROOM & QUINOA STUFFING
If you're looking for a healthy gluten-free stuffing then look no further.
The texture of quinoa is perfect for stuffing as well as being high in protein, fibre and essential amino acids. When you combine it with the chestnut mushrooms, sunflower seeds and sage it really does taste like traditional Christmas stuffing but much more nutritious.
If you want to add some extra bits and pieces you could try things like chopped apricots or your favourite chopped nuts and seeds.
You can make stuffing balls with it or use it to stuff your turkey or chicken for a high protein meal.
INGREDIENTS
• 100g chestnut mushrooms
• 80g cooked quinoa (cooked with 1 tbsp bouillon powder)
• 50g chopped ready-to-eat chestnuts
• 25g pumpkin seeds
• 1 tbsp sage
• 1 tsp garlic powder
• ¼ tsp black pepper
• Pinch of Himalayan salt
INSTRUCTIONS
• Preheat oven to 180c
• Take the chestnut mushrooms and dice into small pieces
• Pan fry with the sage and pumpkin seeds
• Continue pan-frying until the seeds are lightly toasted and mushrooms just cooked
• Add all of the ingredients to a bowl and combine well
• Roll the mixture into golf ball-sized balls
• Line a baking tray with baking parchment and add the stuffing balls
• Roast in the oven for 20-25 mins until they're golden brown
READY TO LOSE WEIGHT, GET TONED AND TRANSFORM YOUR PHYSIQUE? EMAIL GAYNOR@B-FIT.UK.COM OR TEXT/CALL 07748298728 TO CHAT!