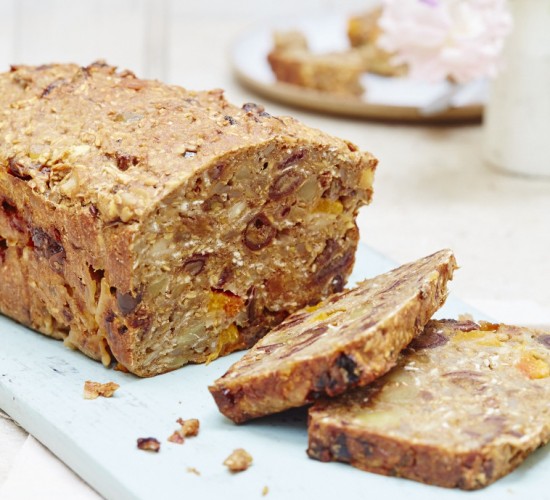 MENOPAUSE FRIENDLY RECIPES
A few weeks ago, I did a couple of blogs on the menopause. If you didn't get a chance to have a read don't worry you can click on the links below:
11 SUPPLEMENTS THAT HELP THE MENOPAUSE
FOODS THAT ARE PROVEN TO HELP THE MENOPAUSE
I also mentioned that I would share with you some menopause friendly recipes that apply the nutritional principles I spoke of. I came across two great recipes (below) by Liz Earle that not only fit the bill but are a fun, delicious treat too!
I'd highly recommend her book THE GOOD MENOPAUSE GUIDE. Highly informative, lots of great tips and recipes. It's definitely worth the read.
If you suspect you're menopausal please do not suffer in silence. Reach out and let's talk. Call/text me on 07748298728 or email GAYNOR@B-FIT.UK.COM for a free confidential chat.
Now let's dive into the recipes!!!
DRIED FRUIT & SPELT MENOPAUSE CAKE
Sounds divine right? and paired with a cuppa it's the perfect combination.
This recipe is deliciously good for you. It uses ingredients that are high in phytoestrogens, the oestrogen-like compounds found in soya, linseeds and some dried fruits. These are beneficial during the menopause, helping to keep our hormones a little more balanced.
The cake is made with soya flour, soya milk and linseeds, it's wonderfully rich and moist, with a dense texture and a good, rich flavour. Store in an airtight tin or slice and freeze to eat as required. It's delicious toasted or on its own.
Lastly, remember when purchasing soya products that they're fermented, organic and non GMO.
INGREDIENTS
100g spelt flour (or wholemeal wheat flour)
100g medium rolled oats (can be gluten free oats)
100g soya flour
100g linseeds (also called flaxseeds)
100g raisins
200g pitted dates, chopped
100g apricots, chopped
50g sunflower seeds
50g sesame seeds, lightly toasted
50g flaked almonds, lightly toasted
2 tbsp honey
2 tsp ground ginger
2 tsp cinnamon
4-5 pieces stem ginger in syrup, chopped
650-750ml soya milk
INSTRUCTIONS
Whizz the linseeds in a food processor to crack open
Place all dry ingredients into a bowl with the chopped stem ginger
Stir in 550ml of the soya milk and the honey
Stir until the mixture has fully combined
Leave to soak for half an hour
Add in the remaining soya milk to loosen the mixture to a dropping consistency
Preheat the oven to 190°C/375°F/gas mark 5
Line a small loaf or round cake tin with baking parchment or silicone paper
Spoon the mixture into the prepared tin, it should drop easily from the spoon
Add a little more soya milk if the mixture seems to dry or dense
Bake for about an hour or until a sharp knife comes out of the centre cleanly
Tip out onto a wire rack and leave to completely cool before slicing
NOT TOO SWEET MUFFINS
The sweet, subtle flavours in these gorgeous muffins make a delicious alternative to the sickly, highly processed commercial varieties.
These muffins are nutrient dense, from the fibre in the spelt flour to the iron in the dried apricots, while pumpkin seeds are a good source of zinc.
Pumpkin and sunflower seeds also both contain phytoestrogens which as we know help keep our hormones balanced during menopause.
You can also freeze the muffins for up to one month. Simply wrap tightly in cling film. Take out of the freezer to thaw the night before you're going to eat them.
INGREDIENTS
1 apple or pear, grated
50g cheddar cheese, grated
1 tbsp pumpkin seeds
1 tsp sunflower seeds
2 dried apricots, finely chopped
125g spelt flour
1 tsp baking powder
2 tbsp olive oil
125g plain live yoghurt
1 medium egg
1 tbsp honey, xylitol or stevia (optional)
INSTRUCTIONS
Preheat the oven to 200ᵒC/400ᵒF/Gas Mark 6
Line a muffin tin with 6 paper cases
Put the apple or pear, cheese, seeds, apricots, flour and baking powder into a bowl
Mix everything together, make sure there are no clumps of the grated ingredients
Make a well in the middle
In a separate bowl, whisk together the oil, yoghurt, egg and honey (xylitol or stevia) if using
Add the wet mixture into the middle of the dry mixture
Mix all the ingredients together until just combined
Don't overwork the mix or the muffins will be heavy
Spoon the mixture among the paper cases
Bake for 20-25 minutes until risen and golden
They're done if by inserting a skewer into the centre of one it comes out clean
Lift muffins onto a wire rack and leave to cool
Found this useful? Sign up HERE to receive the very best of B-Fit straight to your inbox!