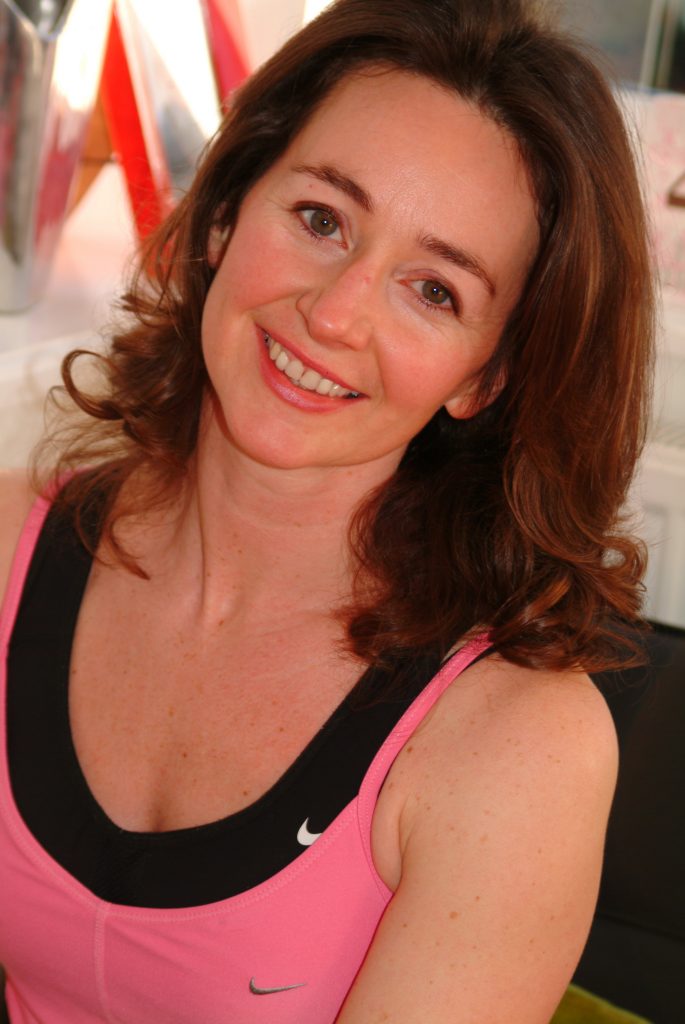 FOODS THAT ARE PROVEN TO HELP THE MENOPAUSE
Put simply, menopause wreaks havoc on a woman's body.
Due to hormonal changes, weight gain seems to happen overnight. Body fat turns up in places women have never noticed it before. The drop-in oestrogen encourages a thickening around the tummy, instead of the usual hips and thighs. This is then heightened by night sweats and hot flushes that can persist for hours. Periods start jumping around as the ovary shop prepares to close the doors. Then you've got the persistent brain fog, anxiety, loss of confidence, and insomnia. You can easily see why many ladies then suffer depression as a result which of course makes it all worse. In a nutshell, you don't feel like you and you're at a loss as to how to manage your symptoms.
A few weeks ago I wrote a blog on the TOP 11 SUPPLEMENTS THAT HELP THE MENOPAUSE. If you haven't read it make sure you do!
Today I want to touch on the food side of things. What we choose to eat is one of the most important wellbeing factors we can control in our life and it can make a real difference during the menopause. Here goes …
AVOID SUGAR
Tempting though it may be to reach for an afternoon biscuit, this will trigger a sharp rise in blood glucose levels followed by a rapid drop. During the menopause, fluctuating sugar levels lead the body to convert excess energy into fat. Rises and falls in blood sugar levels will also make you feel drained, irritable and even more tired. It's a vicious circle.
A better option is to choose nuts, seeds or fresh fruit as snacks to restore flagging energy in a more balanced and sustained way. Also, use cinnamon in recipes to help curb sugar cravings.
EAT PHYTOESTROGEN RICH FOODS
During menopause, the hormone oestrogen drops. Phytoestrogens found in certain plant-based foods are compounds that bind with estrogen receptor sites in our body, increasing their oestrogenic effect. By acting in a similar way to human oestrogen, these foods may help keep our hormones more balanced and ease menopausal symptoms.
Fermented organic non GMO soya products (milk, nuts, flour), linseeds, lentils, tofu, tempeh, miso, pumpkin seeds, sesame seeds, sunflower seeds, oats, carrots, celery, rhubarb, apples and green beans all contain phytoestrogens. When peri menopausal or menopausal try to incorporate these foods into your daily nutrition and look for recipes rich in these ingredients too.
CONSUME HEALTHY FATS
Good fats are especially important during the menopause as we actually make our hormones from cholesterol. Avocados, oily fish such as salmon, mackerel, herring and sardines, nuts and nut butters, and seeds such as chia and flax are all good sources of high-quality good fats.
I also recommend taking a daily OMEGA 3 supplement to help boost brain, body, and skin, especially from mid-life onwards.
AVOID SPICY FOOD, ALCOHOL & COFFEE
If you're prone to hot flushes and night sweats, it's best to avoid eating foods that trigger these, such as spicy food, alcohol, and coffee – especially during the afternoon. Herbal teas are a much better alternative. Also, Rooibos tea and turmeric chai soy lattes are worth trying. They taste great, are caffeine free and you get that hot drink fix too!
EAT PROTEIN RICH FOOD
What we eat during the day can have an impact on how we sleep at night. Protein-rich foods containing tryptophan such as turkey, cottage cheese, oats, and pulses help the body manufacture serotonin, which in turn regulates our appetite, helps us feel happier and positive and encourages better sleep.
Also, check out SYNERPROTEIN which is made from non GMO soy based protein. It's perfect as it contains those phytoestrogens I was talking about earlier. Make a breakfast smoothie with it and add greens, ginger, lemon water, chia, hemp, and linseeds.
EAT VITAMIN D & CALCIUM RICH FOODS
To compensate for bone density loss due to lower levels of oestrogen, it's important to eat foods rich in calcium and vitamin D.
Good sources of vitamin D are oily fish, organic eggs, red meat and foods fortified with vitamin D. Also, get into the great outdoors to catch some sun rays to stimulate natural vitamin D production.
Broccoli, kale, spinach, cabbage, sardines, almonds, figs and sesame seeds are all excellent sources of calcium. Vegetarians and especially vegans need to carefully monitor their nutrition to ensure they don't become deficient and weaken their bones.
The menopause can bring an array of uncomfortable symptoms. However, small changes to your diet can have a powerful impact in helping to restore balance and your sanity!
Food has the power to help and heal our changing bodies, and what we choose to eat is totally within our control. So, let's choose wisely.
Over the next few weeks, I'll also be sharing some menopausal friendly recipes and showing you how exercise can make a big difference too.
Found this useful? Sign up HERE to receive the latest news, blogs, and tips from B-Fit straight to your inbox!
Love Gaynor x