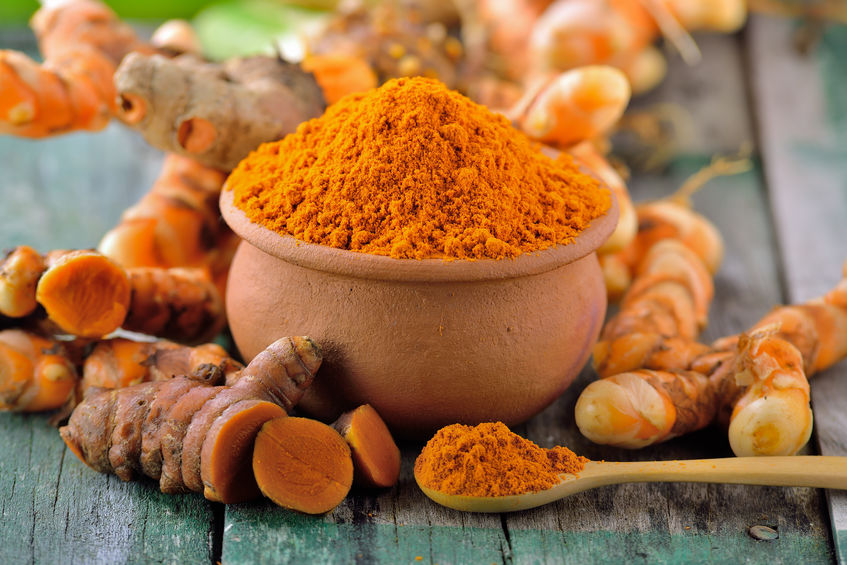 IS THIS THE MOST HEALING FOOD ON THE PLANET?
There's a real buzz and trend around Turmeric right now.
A herb from the Ginger family, Turmeric is a powerful antioxidant that's been used for centuries in Chinese and Ayurvedic medicine.
Most of us know of ground Turmeric common in Indian cuisine but did you know you can also buy it fresh? Fresh Turmeric is a knobby, orange root kinda similar looking to fresh ginger. And just like ginger, you need to peel the skin off before grating or slicing for cooking.
Turmeric has a peppery, warm and slightly bitter flavour and a mild fragrance that is a little like orange and ginger mixed together.
Nutritionally it's a great source of the alkaline minerals and vitamins manganese, iron, vitamin B6, copper & potassium and also contains a lot of fibre. The oil in turmeric has huge anti-inflammatory benefits, but more powerful and the main beneficial part of turmeric is this yellow/orange curcumin molecule. It literally has the power to change your life.
The benefits of turmeric include …
Reduces inflammation
Supports a healthy immune system
Protects from free radical damage
Improves circulation
Protects the liver
HOW DO I COOK WITH IT?
When cooking fresh turmeric, I would always recommend peeling it, as the skin is tough.
Remember the colour of your dish will change so a small amount will go a long way. As it cooks the flavour gets stronger so go easy – we don't want to much zing!
Here's some simple ideas to get you started and a few recipes as well.
• Add a dash to guacamole
• Add a pinch to hummus
• Add to juices
• Rub into meats before grilling
• Stir some into yoghurt
• Grate into salads
• Blend into a smoothie like this ANTI INFLAMMATORY SMOOTHIE
• Use in soups like this LENTIL ANTI INFLAMMATORY SOUP
• Add to stir-fried veggies along with ginger and garlic
• Make into a warm, golden, almond drink (recipe below)
• Brew your own turmeric and ginger tea (recipe below)
Lastly, this may sound a bit odd but just chew it! if you're struggling to remember to use turmeric or can't seem to find the right recipes to add it to – just peel and chew on small chunks of it. It tastes great, plus you're getting a great hit of it right there and then not to mention it's simple and quick!
GOLDEN ALMOND MILK
Ingredients
• 1 cinnamon stick
• 1 tsp agave or honey
• ½ tsp turmeric (freshly grated or ground)
• ½ tsp coconut oil
• ¼ tsp ground pepper
• 1 cup of unsweetened almond milk
Method
• Add the almond milk to the milkpan
• Stir in the turmeric, honey or agave syrup, coconut oil and pepper
• Place the pan over a low heat, but make sure it doesn't boil
• Add the cinnamon stick
• When heated through, transfer to a mug and enjoy
TURMERIC & GINGER TEA
Ingredients
• 1 tsp freshly grated ginger
• 1 tsp freshly grated turmeric
• 1 lemon
• 1 tsp agave or honey
Method
• Pour a mug or 2 of boiling water into a milkpan (1 mug of water per person)
• Add 1 tsp each of freshly grated ginger and turmeric for every mug of water
• Bring to a simmer and warm for 5-7 mins
• Take off the heat and pop a sieve over a mug and strain the tea through
• Serve with lemon and honey or agave syrup to taste
So, are you familiar with turmeric? Got a recipe to share? As always, I'd love to hear from you.
Love Gaynor x