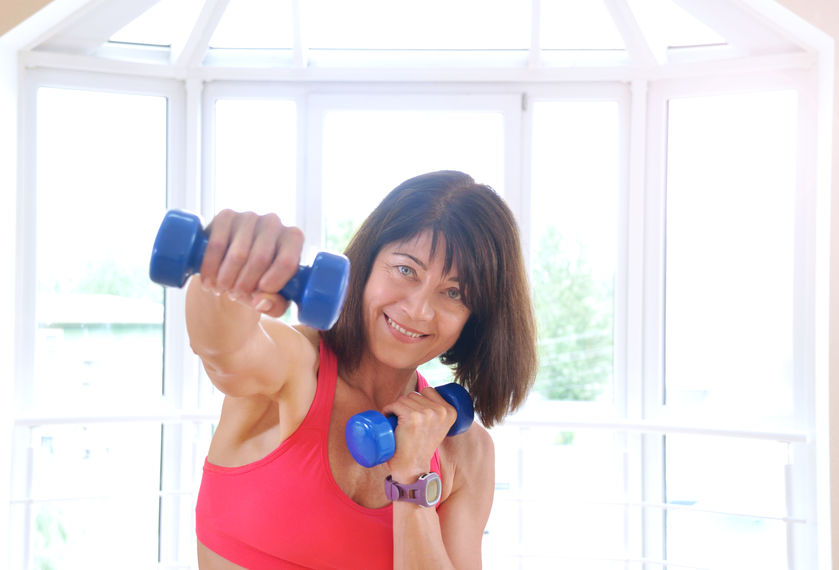 3 STRENGTH TRAINING MYTHS YOU NEED TO STOP BELIEVING RIGHT NOW
I get asked a lot of questions about using weights and strength training and so I wanted to focus this week's blog on why strength training is so important.
The truth is that strength training has lots of benefits such as:
• It builds lean muscle
• It strengthens muscles, bones and connective tissue
• It keeps your body strong and injury-free
• It raises your metabolism
Now we understand how great strength training is, let's look at some of the common myths.
MYTH 1 – IT WILL TURN YOU INTO THE HULK
I want to set the record straight on this. The vast majority of women are physically unable to build muscle to the degree where they would be considered bulky.
Why?
It's a simple function of estrogen and a lack of testosterone. When women strength train they'll build a firm, toned physique. That's what we all want!
MYTH 2 – IT DOESN'T BURN FAT
Nope! The complete opposite is true. Muscle mass is your best friend when it comes to burning fat. A pound of muscle burns approx. 10-20 calories each day, while you're just living and breathing. When you're active even more!
In fact, regular strength training helps you increase your muscle mass as well as preserve existing muscle mass, turning you into a fat-burning machine. The bottom line is the more muscle you have the more metabolic you are i.e. more efficient at burning calories.
Lastly, remember that as we age we're much more prone to losing muscle especially if we don't weight train and eat properly. Therefore, it's vital we do everything we can to build and maintain it.
MYTH 3 – IT'S ALL ABOUT MUSCLE
Strength training doesn't just build muscles it will also help protect your brain.
Research has shown that progressive consistent strength training can reduce anxiety, fatigue, and depression and revitalization in older adults.
I cover this kind of stuff on my 21 DAY FAT LOSS PLAN and much more!!!
Join my programme today and get access to my signature at-home workouts, nutrition plan, recipes and of course support, motivation and coaching from yours truly!
You're guaranteed to drop at least a dress size or your money back (T&C's apply).
Caroline Kenyon did this very plan and achieved these amazing results:
• Dropped a dress size
• Lost 11.5 lbs
• Lost 11.5 cm off her tummy
• Toned up all over, and changed her body shape
You can read her full story HERE.
I really hope you enjoyed this blog! If you have any feedback, questions or want to know more about the programme just shoot me an email to GAYNOR@B-FIT.UK.COM or call/text me on 07748298728.
Love Gaynor x