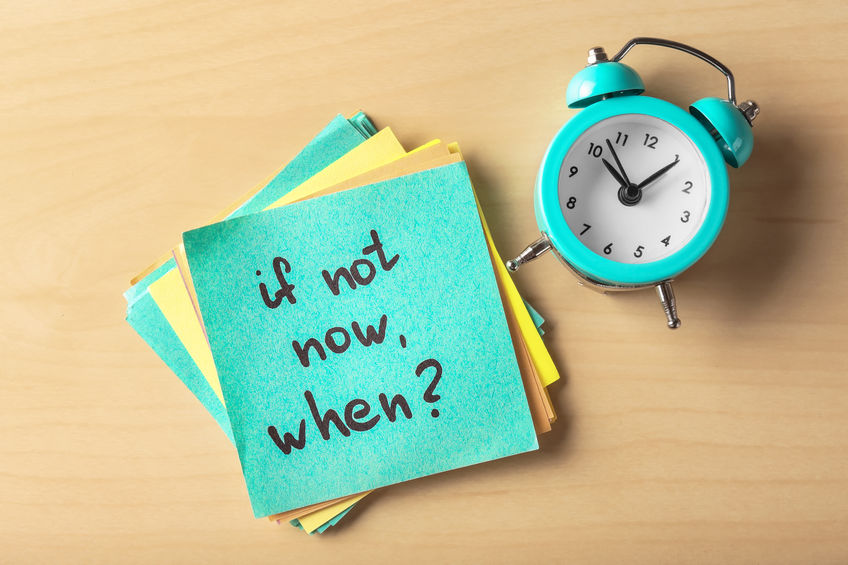 IF NOT NOW, WHEN?
I'm a huge fan of taking ACTION.
And as you know, avoiding problems NEVER resolves them.
In fact, quite the opposite.
Avoiding them will pretty much ALWAYS make them worse because the thing you're putting off handling will eventually come back and bite you in the bum.
It doesn't matter whether it's your:
• Health
• Weight
• Work
• Finances
• Relationship
The bottom line is … the longer you leave it the worse it gets.
So, is NOW the time for you to step up, take charge and come and work with me inside one of my PROVEN programmes?
OR
Will you continue avoiding the stuff you know you need to get a handle on?
The choice is YOURS.
If you hear yourself say "I don't have the time" then ponder on this …
If you don't create the time to work on creating the life you want, you're eventually going to be forced to spend a lot of time dealing with a life you don't want.
As a wise man once said:
"If not now? When?"
If you're tired of going around in circles?
Falling off the wagon time and time again!
Then email me at GAYNOR@B-FIT.UK.COM
OR
Call/text me on 07748298728
Let's hatch a plan to help YOU achieve your health and body goals.
There'll definitely be a B-Fit programme to suit YOU and your lifestyle.
I guarantee it.
Love Gaynor x