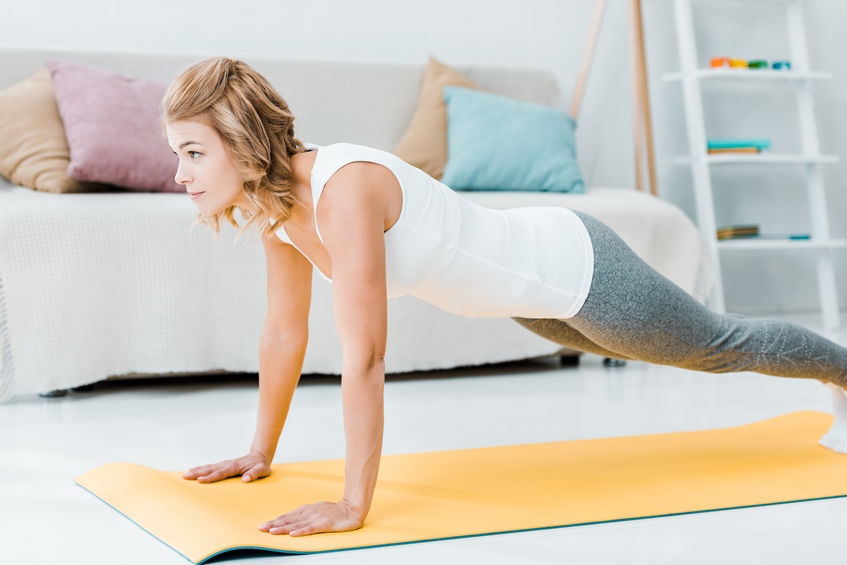 TRY THIS 20 MINUTE AT HOME WORKOUT TO BURN FAT
I'm a firm believer that you don't need to go to the gym or have equipment to get fit.
Life is busy and we simply don't have the time to waste. You ideally need to be able to punch out a quick effective workout anytime, anywhere and with minimal fuss.
Below is one of my favourite and most popular bodyweight workouts.
Give this thigh shrinking, fat-burning workout a go and be sure to let me know how you get on ok?!
It's suitable for anyone but especially if you're looking to lose weight, drop inches and get toned whilst also strengthening your heart/lungs and giving yourself a nice dose of happy endorphins 🙂
Let's jump straight in.
WORKOUT GUIDELINES
• Warm-up before you start
• Complete circuit 4-5 times per week, a minimum 3
• Complete with or without weights
• Go straight from one exercise onto the next
• 60 seconds per exercise
• Rest 30-60 secs after the entire circuit
• Reduce/increase rest according to fitness levels
• Repeat entire circuit 3-4 times
WORKOUT
Click the links below to see a video demo of each exercise.
• SQUAT MATRIX
• MOUNTAIN CLIMBER MATRIX
• FRONT & SIDE LUNGE WITH TWIST
• BURPEES
As I said be sure to let me know how you get on, and if you've any questions ping me an email to GAYNOR@B-FIT.UK.COM
Also …
If you need extra help or something tailored specifically for you then book a FREE B-FIT SESSION. Simply give me a tinkle on 07748298728 for a confidential no-obligation chat.
Another option is my SMALL GROUP PT COURSE which kicks off Thursday 12th September 7 pm in St Stephen's church hall, Hightown. I've only 3 places left so don't leave it too long.
If you're up for some fat burning fun and games with yours truly + some lovely women then come along.
Chat soon.
Love Gaynor x