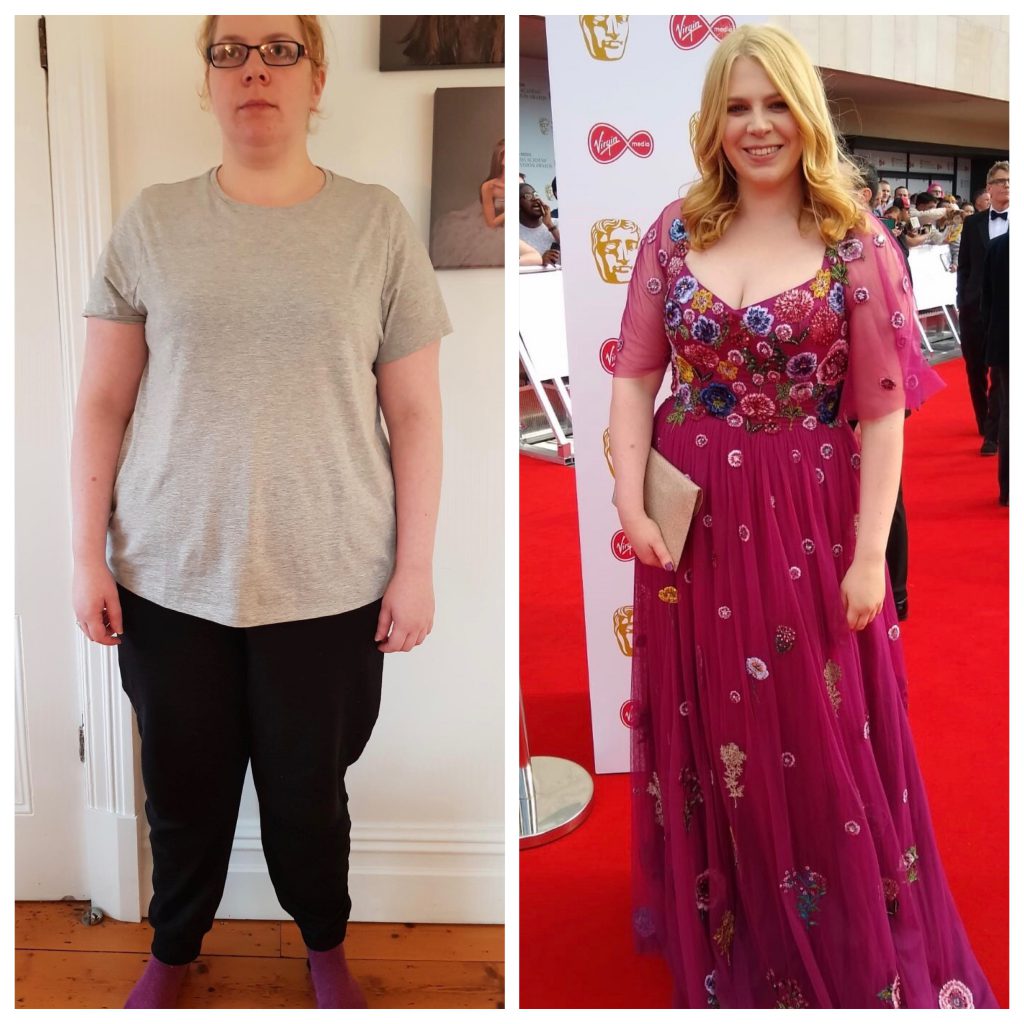 ROANNE LOOKS GORGEOUS AT THE BAFTAS AFTER LOSING 5 STONE
When I received Roanne's Baftas photos in this stunning dusky pink evening gown I was so proud!
You see Roanne came to me just before Christmas looking help to lose weight and improve her health. She wasn't in a great place health wise.
Below are her before photos: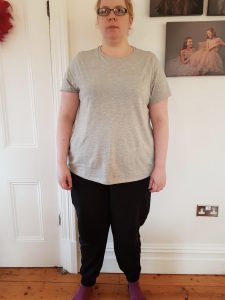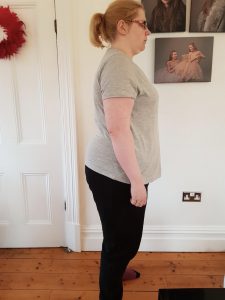 We got Roanne started on the B-FIT PLATINUM PT NUTRITION & LIFESTYLE COURSE. She hit the ground running and in this below photo she'd lost 10 lbs. Amazing huh?!!!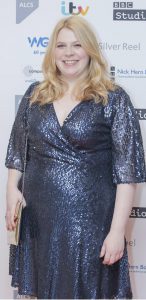 Roanne continued to smash all her goals, lose more weight, and then attended the Baftas in February earlier this year looking absolutely radiant.
This is what Roanne had to say about her transformation:
"Seven months ago, I was severely overweight, very unfit and finding it hard to manage stress. I have always struggled with my weight and tried many fad diets that were effective in the short term, but the weight always piled back on and I ended up heavier than when I started. In the past couple of years, I had totally given up, and my weight had become such a problem that my joints were aching, and I struggled to fit into airplane seats. I knew something had to change, so I contacted Gaynor, and it was one of the best decisions I've ever made. Gaynor taught me how to eat healthily without calorie counting or complicated diet plans. I was a processed carb addict and thought I would struggle to cut them out, so I was stunned when I had no cravings whatsoever. Gaynor's approach to eating gives your body all the nutrients it needs, so you don't crave things that are bad for you. I have never been fit or done regular exercise, so I was very nervous about signing up to personal training sessions, but Gaynor and Guy made me feel totally at ease. They are positive and encouraging in their approach, always pushing you to improve, but never making you feel bad or embarrassed. I never thought I would be someone who enjoyed exercising, and it did take a while, but now I look forward to my PT workouts and the weekly small group sessions. Thanks to Gaynor's programme, I'm fitter than I've ever been, my joint pain has massively improved, I no longer suffer from IBS symptoms, I'm sleeping better, I feel less stressed, PMT symptoms have become way more manageable and I've lost five stone and five dress sizes. The weight is still coming off at a steady rate. I feel like a different person, and I can't thank Gaynor enough."
Here's a quick summary of the goals she's achieved so far:
Lost 5 stone
Dropped 5 dress sizes
Ran 5K
Shed inches all over including 19cm from her tummy
Increased muscle tone
Improved health
Increased fitness levels
Increased confidence
Improved sleep
Better eating habits
Increased energy levels
Looks and feels fabulous
Tempted to start your own transformation? You could be the next Roanne. Jump on board! CLICK HERE TO SEE ALL B-FITS PACKAGES
Love Gaynor x