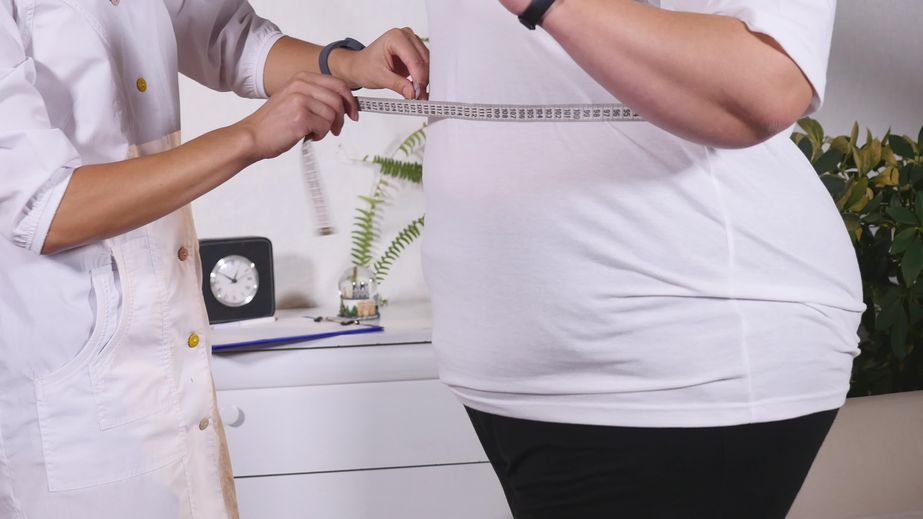 HOW TO LOSE VISCERAL FAT
Whether you're lean or carrying a few extra pounds, there's no getting away from it, you have visceral fat. We all do. It's totally normal to have some degree of visceral fat stored around the abdomen and internal organs, but if you're carrying too much, your body could be susceptible to an array of health problems.
Too much visceral fat can lead to insulin resistance, diabetes, heart disease, metabolic disorders, inflammation, and even cancer.
Thankfully there's things you can do to combat it. By implementing better lifestyle habits, you can reduce it, improve your health and have a better conditioned/toned body in the process.
In this blog, I cover everything you need to know about visceral fat, plus most importantly how to get rid of it for good.
WHAT IS VISCERAL FAT?
It's important to understand the differences between visceral and subcutaneous fat. The fat you can pinch on your waist, arms, legs or anywhere else is subcutaneous fat. It's stored just underneath the skin. Visceral fat is different. It's the deep, internal fat around your abdominal/internal organs. Healthy levels are a good thing. It helps to insulate and keep you warm. It acts as padding to protect your organs, and it plays a role in your endocrine and immune system. However, if you've excessive amounts it's highly detrimental to your health.
WHAT CAUSES VISCERAL FAT?
An unhealthy, carbohydrate heavy (especially refined), acid diet alongside chronic stress can lead to excess visceral fat. A poor diet is a key contributor to obesity, but stress on top of this can actually speed up the growth/storage of visceral fat. It does this by producing excessive amounts of the stress hormone cortisol which triggers your body's sympathetic "fight-or-flight" response, which then triggers the storage of more visceral fat.
Genetics and hormones both help influence how your body stores fat, including the ratio of subcutaneous to visceral fat. Research has shown that cortisol and insulin tend to increase the accumulation of visceral fat, while healthy levels of growth hormone and sex hormones may help prevent it.
WHY IS TOO MUCH VISCERAL FAT BAD FOR YOU?
Often too much visceral fat ends up around your abdomen, increasing waist circumference and putting a lot of pressure on your internal organs. Thin people can have too much visceral fat too but with no obvious physical signs. Research has shown that excess visceral fat contributes to insulin resistance even regardless of being visibly over weight.
Lastly, visceral fat increases inflammation. An acidic body is not a healthy body, and can lead to a host of health issues/diseases and is especially harsh on your liver. Your body also uses visceral fat to wrap up toxins in that it can't flush out. Hence why I'm such an advocate of detoxing the body.
These toxins build up and create inflammation and insulin resistance. Insulin is the hormone that signals that fuel is coming. With insulin resistance, your cells don't get the message and don't take in the glucose to burn. When that happens, sugar stays in the bloodstream, and after a while your body stores it as fat.
HOW TO LOSE VISCERAL FAT
1. INCREASE PROTEIN
High-protein foods help build and maintain muscle, increase metabolic rate and suppress your appetite. They also reduce muscle loss while on a weight loss diet. Your diet should include a wide range of protein sources such as poultry, turkey, lean beef, fish, eggs, egg whites and plant-based sources such as nuts, seeds, pulses, tofu etc
2. REDUCE REFINED CARBS
A diet high in sugar is often the culprit behind obesity and visceral fat. Cutting back on sugary carbs like white bread, refined sugars, and fizzy drinks can help you drop the weight and increase your longevity. Not only will you lose weight, but you'll have more energy, better focus/productivity at work, feel less hungry and not experience the mid-afternoon slump. Remember, sugary foods cause an insulin spike followed by a crash, leading to fatigue, low energy, and increased hunger. To break this cycle, you need to ditch the refined carbs. Instead, switch to healthier, slow release carbs that come from whole, natural foods such as vegetables, oats, and sweet potatoes.
3. CONSUME GOOD FATS
You need to eat fat in order to lose fat, in moderation of course! The best sources of healthy fats are oily fish, nuts, seeds, avocado, and coconut oil.
4. MOVE MORE
Diet alone will likely not be enough to shift visceral fat. Exercise is crucial and part of the equation. One of the fastest and most effective ways of burning fat is to do high-intensity interval training commonly known as HITT.
HITT provides the perfect balance between resistance and aerobic training, giving you the fat-blasting benefits of both in a short time. It combines bursts of intense, all-out effort with periods of quick active recovery.
Not only does this type of training burn fat, it improves insulin sensitivity and increases resting metabolism, helping to keep your body in a fat-burning state for longer even after exercise.
That's it for today. All you have to do is now act upon these truths. If you're looking to fast track your progress and up your motivation why not join my SMALL GROUP PT COURSE? It will help you hit your fitness goals and develop a trim, toned physique in record time. If you want to know more and/or book simply call/text me on 07748 298 728 or email GAYNOR@B-FIT.UK.COM
Love Gaynor x