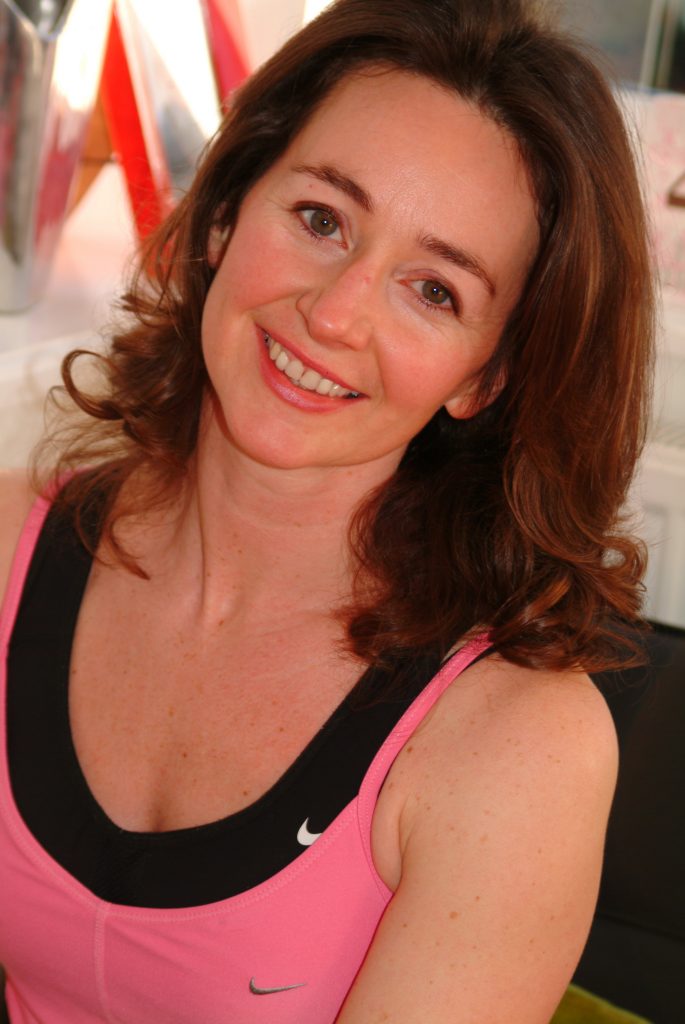 HOW TO BE CONSISTENTLY CONSISTENT: 7 WAYS TO STAY ON TRACK
Results and success come from what we do CONSISTENTLY not just what we do OCCASIONALLY.
But how do you stay consistent? It's a question I often get asked by my lovely clients.
We all struggle with it in some parts of our lives but equally, I cannot emphasise enough that if you master this skill you'll reap huge rewards in all areas of your life including your health.
That's why I wanted to tackle this subject to help you nip this in the bud once and for all.
If you're looking to improve your health (or indeed anything in your life) here's 7 ways that'll help you be more consistently, consistent.
1. WHATS YOUR WHY?
Identify what it is you want and why. If you really emotionally connect to it this will help you commit to it over the long haul.
For example: maybe your son or daughter is getting married and you really want to look and feel great for it.
Maybe you've a history of really poor health in your family and you want to do everything possible to protect yourself.
Or maybe you want to age well, improve your sex life with your partner, or go through the menopause easier!!!
Whatever the reason it's much easier to stay the course when something really means something to you and you're compelled by it.
2. PUT IT IN THE DIARY
If something's not in the diary with time blocked out it's much less likely to happen.
Schedule what's important to you such as your exercise time, your food prep and so on. Ask yourself 'what are my non negotiables?' and ring-fence this time.
As Stephen Covey said, "Don't prioritise your schedule, schedule your priorities."
3. FOCUS ON 1 GOAL
Pick ONE goal. The reason being we humans have limited capacity and willpower. It's better to choose one thing, master that and then bolt on another goal.
Don't be one of those people who bites off more than they can chew e.g. quitting smoking and sugar and starting the gym all at the same time. That's a mega tall order and you're more likely to fail.
4. GET A COACH
When you've a coach such as myself it definitely helps to keep you accountable. You've regular check-ins with me and we book personal training sessions which you need to turn up for. I'm also a firm believer that when you pay for something, you've got skin in the game and so you're much more likely to be committed and consistent. You can check out my 1-2-1 PERSONAL TRAINING HERE.
5. DROP THE ALL OR NOTHING MENTALITY
Does this resonate? You start the diet on Monday. You're doing really well to say you miss a workout or scoff some biscuits. Then think you're a total failure and can't stick to anything so you just throw in the towel?
Listen up, we ALL fall of the wagon from time to time. But you have to brush yourself down and pick yourself up again. Don't let a slip up totally derail you!!!
6. BUDDY UP
Why not buddy up with a friend? This will encourage you both to be disciplined and consistent not just to yourself but the other person too as they're relying on you for support and accountability.
Another option is to check out my B-FIT SMALL GROUP TRAINING. We're full on the current course but the next one commences very soon so get on the waitlist now by emailing GAYNOR@B-FIT.UK.COM or call/text me on 07748298728.
7. IGNORE YOUR FEELINGS
This is about the ONLY time you'll ever hear me say ignore your feelings. Hear me out as I explain this one.
There's definitely going to be times on the path to health and fitness when you don't feel like it. On these occasions, you need to dig deep and override this because we know that consistency will lead to the results we want not an ad hoc mentality.
Often when we don't feel like it, we're being lazy and making excuses e.g. it's cold outside for that walk (layer up!), I'm too tired for that exercise class (exercise gives you energy!), etc
Another tip is to focus on how you'll feel after you do whatever it is you need to accomplish. For example, say you attend your running group. You know afterward you'll feel a sense of achievement, happy hormones will flood your body, you'll be more energised and have burned calories, and you'll also feel calmer because you've been outside in the great outdoors amongst nature. I could go on but the idea is to focus on all the good stuff and use this as a tool to propel you forwards.
Now I'd love to hear from you. Which strategies are you going to try? or maybe you've got a great consistency tip to share with me!
Thanks, as always for being a regular and loyal B-Fit follower.
Gaynor x