Read the post about apples that are over a year old and you're shocked?
Want to know how you too can increase nutrients and reduce the amount of toxins in your body? A lack of nutrients causes cravings and that's where it all starts to go wrong…
Top tips to reduce toxins
1 – Eat organic fruit and veg
Reduce your pesticide/ toxin intake and ensure you are getting more nutrients from your fruit and veg. Organic soil has more nutrients or even better,
2 – Grow your own organic fruit and veg!
Why buy when you can grow your own? If you are growing your own, don't use any chemical sprays/toxins. Plant lavender and garlic around your home grown produce to help prevent insect attack. If you haven't a garden to use – use pots.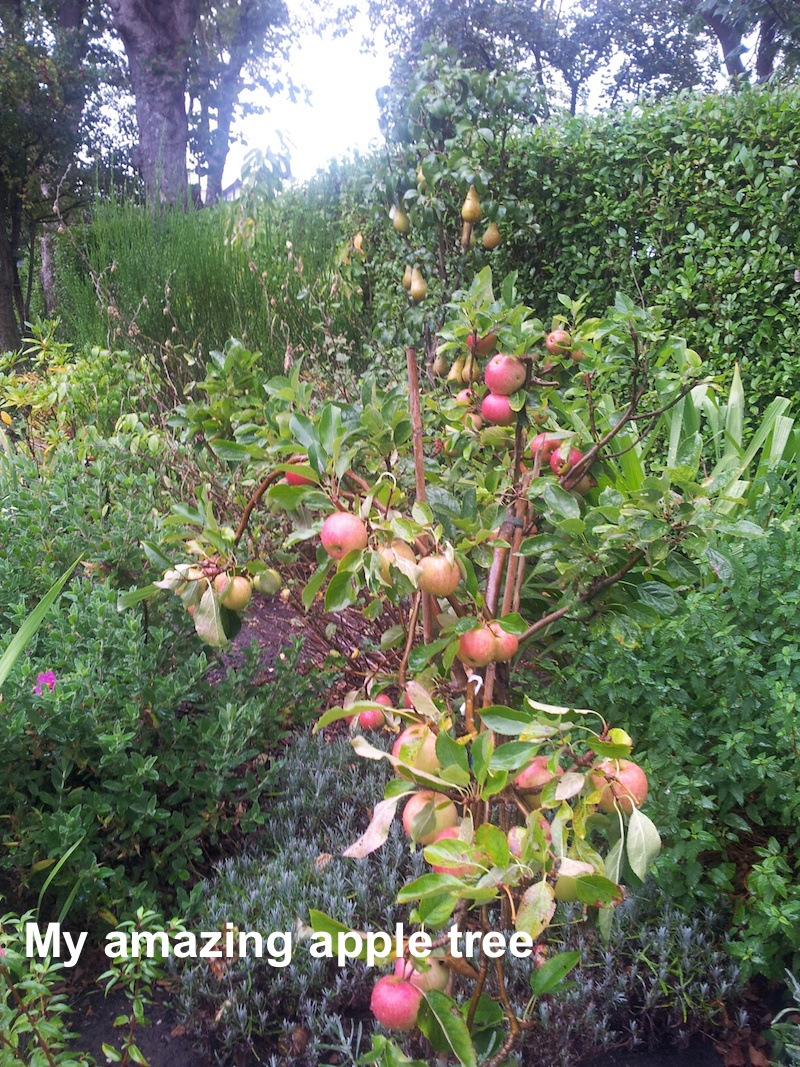 This is my apple tree. I always pick one when im running out the door to do the school run – although as you can see my garden is getting very over grown so I usually turn up at the school gate covered in leaves! (But it's worth it – the difference in taste to supermarket apples in unbelievable. The juice drips out when you bite into one!).
Want to know why they taste so different? Read this SHOCKING fact about apples in supermarkets.
3 – Wash your produce properly
If buying fresh produce from supermarkets, wash it in water with a couple of spoons of organic apple cider vinegar to help remove pesticides.
4 – Get a local, organic veg box delivered
Lyncroft farm deliver on Fridays to a lot of my clients http://www.lyncroftfarm.co.uk/contact_us.htm
If you are a B-Fit client you get a discount on fresh organic vegetables from Lyncroft Farm so make sure you mention me when you arrange for a veg box delivery.
5 – Supplement for nutrient deficiencies
Boost your nutrient intake where necessary with good quality organic supplements.  Check if you have any nutrient deficiencies/ gaps in your nutrition here with the Nature's Sunshine Lifestyle Analysis http://bfit.eu.nspshop.com/lifestyle_analysis.htm
6 – Do a thorough body cleanse / detox 3 to 4 times a year
My clients and I do this regularly to get rid of any toxins in the body and the results are astounding. The B-Fit B-Fabulous 21 Day Weight Loss Plan (aka my detox) is the perfect way to rid the body of unwanted and excess toxins, thus removing fat. Read all about it here