With the summer taking a rather damp turn, we decided to make our own healthy B-Fit ice cream but minus all the unhealthy stuff (the sugar, cream and chocolate syrup).
Now, whilst this didn't go to plan and we were not able to call this ice cream as such, what we did create was a scrum my and gorgeous pudding that we enjoyed as a family. Not only was the process of making this together with my girls so enjoyable, but our sweet tooth was satisfied with this delicious dessert that they decided to name 'Coconut Delight'
Coconut Delight Recipe
Ingredients: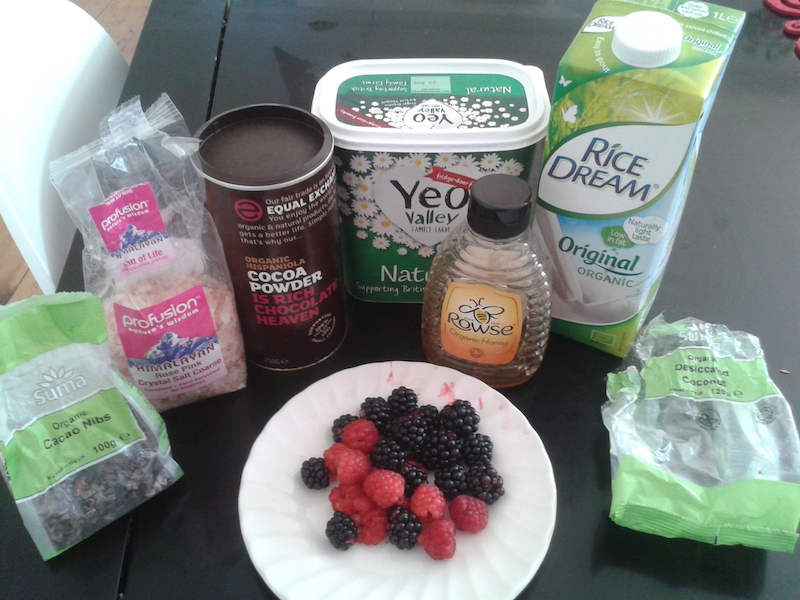 120 ml of natural yoghurt
100 ml rice milk
2 dessert spoons of raw organic cacao nibs( crushed in pestal & mortar)
2 dessert spoons of organic cocoa powder
2 dessert spoons of honey (depending on how sweet you want)
2 dessert spoons organic dessicated coconut
Pinch himalyan salt
Raspberries and blackberries to go ontop
Method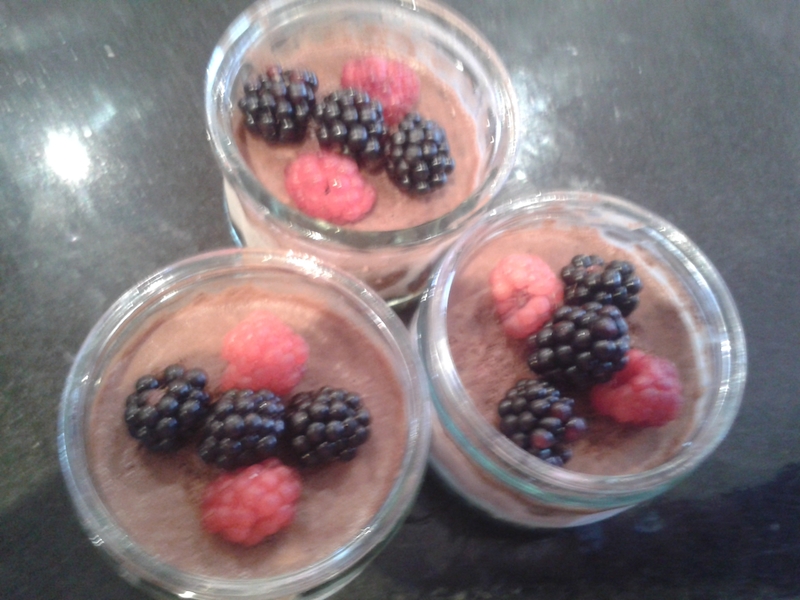 Mix all ingredients (EXCEPT FOR BERRIES) together in bowl and  whisk until it thickens a bit then pour into small dishes (looks like thick milkshake!!).
Put in freezer for an hour  until sets/ goes solid.
Remove from freezer and allow to stand/ soften/defrost a bit then add berries ontop and devour!!