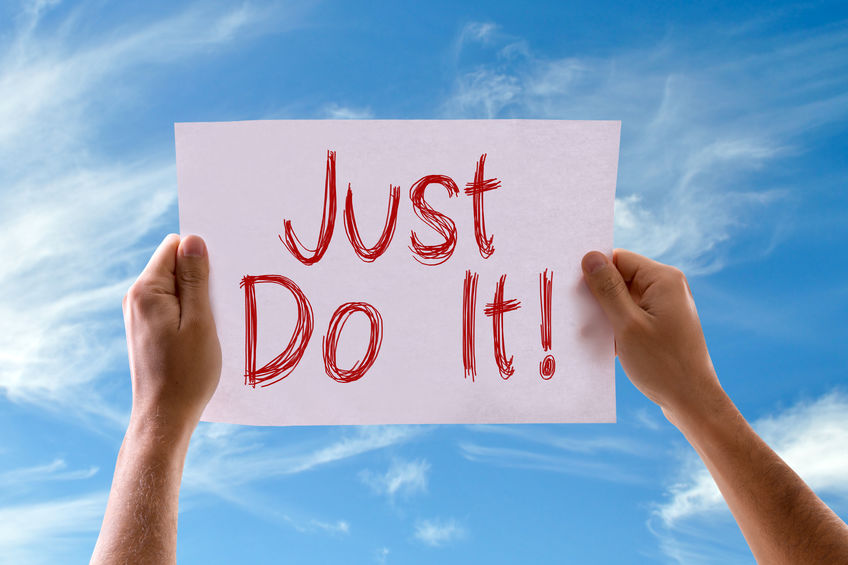 THE 'JUST DO IT' PROGRAMME
One of the most common things people say to me is:
"Gaynor, I know what to do, but I'm just NOT doing it"
Is this you?
It got me thinking about how I could help, nip this in the bud once and for all and help my lovely ladies get over this bump in the road.
So, I hatched a plan and created a brand NEW exciting programme called the "JUST DO IT" programme.
As a little reminder, we can gain weight for various reasons and everyone is different.
The most common ones are:
Hormonal imbalances
Digestive issues e.g. IBS, Colitis, and Crohn's
Poor sleep
Stress
Messed up and slow metabolism from too many faddy diets
Toxin overload increasing our fat stores
Medication
Sluggish liver
Poor nutrition
Lack of exercise
If any of the above sounds familiar keep reading as the "JUST DO IT" programme will definitely help.
WHO'S THIS PROGRAMME FOR?
Women 40+ who want to look and feel fabulous
Women who are fed up with faddy diets
Women who dislike going to the gym
Women who need to lose at least one dress size
Women who want to tone and tighten up
Women who have lost their confidence and sparkle
Women who are really low on motivation to do it themselves
Women who are short on time
WHAT'S INCLUDED IN THIS PROGRAMME?
Here's a snippet of just some of the things you'll get:
Easy, quick delicious healthy recipes
Done-for-you meal plans, with no calorie counting or faddy dieting
2 x 121 PT and nutrition sessions per week for 12 weeks at flexible times to suit
Fun, efficient fat burning exercise sessions tailor-made for you
12 weeks of my continuous support, expertise, and motivation
Plus lots of additional goodies and guidance to help you achieve your goals
In a nutshell …
EVERYTHING YOU NEED TO ACHIEVE OPTIMAL HEALTH AND TRANSFORM YOUR BODY MIND AND FITNESS
If you're interested and/or want to know more simply email me GAYNOR@B-FIT.UK.COM or call/text me on 07748298728.
Here's to your health.
Love Gaynor x