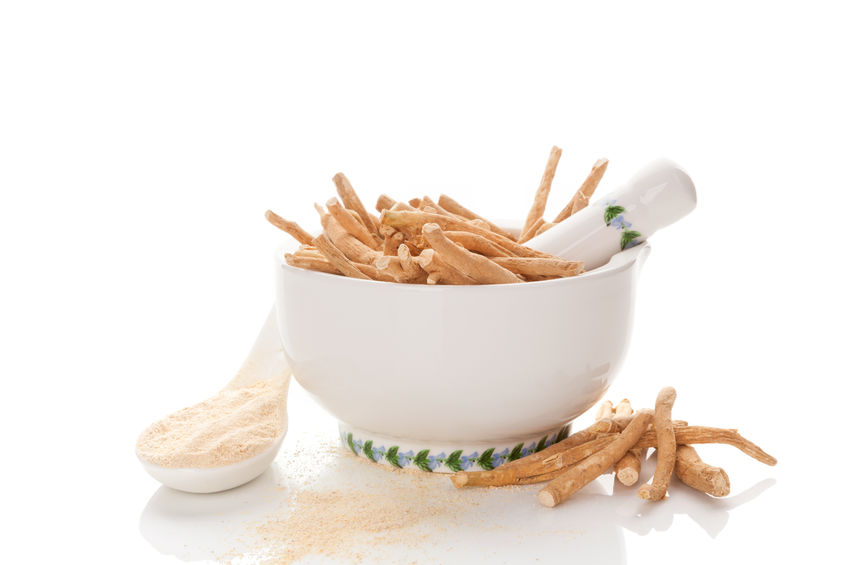 NEED HELP MANAGING STRESS?
Ashwagandha, or winter cherry, is considered one of the most prized Ayurvedic adaptogenic herbs in India, similar to what ginseng is in China. In fact, it's often referred to as "Indian Ginseng". This adaptogen has been used safely for more than 2500 years in Ayurvedic medicine.
But what is Ashwagandha and why is it so popular? It's an ancient woody shrub, indigenous to Africa, the Mediterranean region, and India. It's a member of the Solanaceae family, a close relative of the potato, tomato, and tomatillo plants. Ashwagandha root is classified as rasayana, which is a Sanskrit word that means path (āyana) of essence (rasa). It's widely consumed by women and men, young and old, in a number of Ayurvedic formulas. In ancient medicine, Ashwagandha is referred to as a tonic and strength giver.
In terms of preparation, the Ashwagandha root is cleaned, cut, air-dried and then ground into a fine powder. This delicate traditional processing of the root concentrates the right amounts of chemicals, rendering positive effects in the human body. Researchers have discovered a number of phytochemicals in Ashwagandha including alkaloids and a large number of steroidal compounds.
When ingested either in dried or in extract form there are numerous health benefits which are supported by science. Here they are:
Can reduce blood sugar levels through its effects on insulin secretion/sensitivity
Has anti-cancer properties
Can reduce cortisol levels in chronically stressed individuals
Combats stress, anxiety and depression
Relieves adrenal fatigue
Can boost testosterone levels/quality and fertility in men
May increase muscle mass, reduce body fat and increase strength
Has anti-inflammatory properties
May lower cholesterol and triglycerides so reducing the risk of heart disease
May improve brain function, memory, reaction times and the ability to perform tasks
Helps maintain all-round balance/homeostasis within the body
The bottom line is Ashwagandha has multiple health benefits and supplementing with it may be an easy and effective way to improve your health and quality of life.
You can find this wonderful herb at your local health store and it can be consumed in capsule or powdered form.
Here's to feeling less stress, more calming vibes, and improved health!
Love Gaynor x