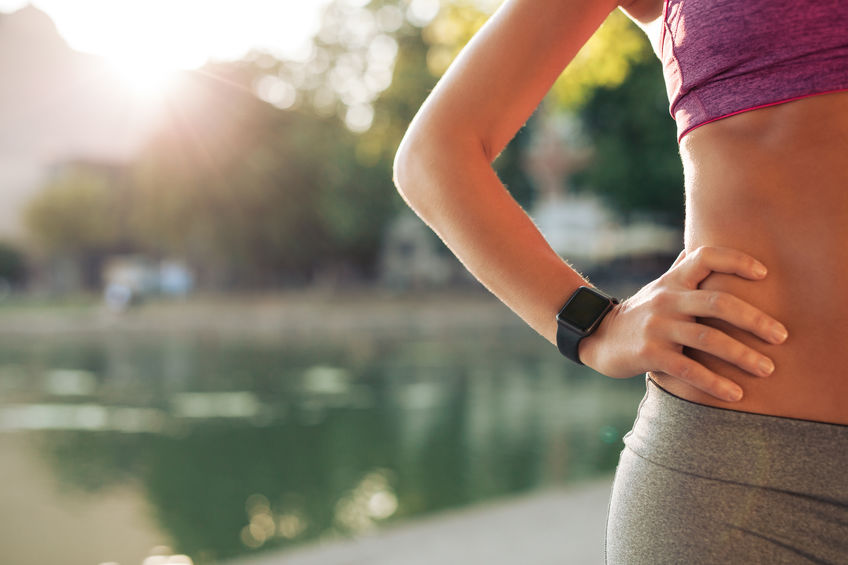 GAYNOR'S 8 RULES FOR A GREAT BODY TRANSFORMATION
I honestly believe that every person reading this holds the key to their own fabulous body transformation.
I've been in this business many years with many transformation success stories so I know what works and what doesn't.
To give you a solid head start I wanted to share with you my top 8 rules to hit the ground running for your own transformation!
So, grab yourself a cuppa, get your journal and pen out and let's dive straight in.
1.WRITE DOWN YOUR GOAL
Decide what you really want to achieve. It doesn't matter what the goal is – it could be to lose 14 lbs or the physique of Jane Fonda in her prime. Whatever it is, get super clear on it and write it down.
2.SET A DEADLINE
In otherward, get clear on your timeframe to achieve this goal by otherwise the goal will expand to fill the time available. There's a big difference between thinking 'one day I would like to be a size 10' versus 'I will be a size 10 in 12 weeks'. It's a positive thing to have the pressure of a time-driven goal.
3.CHUNK THE GOAL DOWN
I'm a big advocator of chunking goals down into manageable bite-sized goals, actions, and timeframes that work towards the ultimate target. Hitting small milestones on your way to big milestones will raise your dopamine levels and keep you focused on the long-term goal. Whereas focusing only on the big goal can be daunting and demoralising when it feels so far away and that your daily efforts haven't made much of a dent in getting there.
4.KEEP IT REAL
I'm all for aiming high and shooting for those stars but at the same time, there needs to be a degree of realism to your goals. If you can only spare 1-2 hours per week to exercise then you need to adjust your goals accordingly. Likewise, if you're carrying 40% body fat then 12 weeks to a bikini body cover model is simply not going to happen. Do you get the gist?! Big dreams are fun but I just want you to make sure they make physiological and practical sense.
CLICK HERE TO START YOUR TRANSFORMATION TODAY
5.DEFINE YOUR WHY
It's so important you get really clear on 'your why' behind your goal. The stronger the why and the more conviction you have the more likely you are to stay the course through thick and thin.
It could be you've a strong history of heart disease and diabetes in your family and you don't want to fall victim to this. Maybe you've come out of a devastating divorce and it's stripped you of your confidence. Or maybe you've an important event coming up and you want to looking stunning. Whatever the reason get clear and be compelled by it.
6.HARNESS YOUR FEAR
Every time you feel like wavering or chucking the towel in – return to your original goal and your why.
One of the best motivators is fear. When your back is against the wall, you'll step up to the mark and do great things.
Examples of things you could do to harness fear for your transformation is put your commitment up on Facebook and/or your before photos. You could book/pay for a photoshoot you cannot get out of or you could buddy up with someone so you're accountable to not only yourself but them too!
All that matters is that you use the fear of failure to get you super focused and committed to your actions. This will massively increase your chances of success
7.EMBRACE SETBACKS
We all get setbacks and challenges. What separates the girls from the women is how they deal with these. Embrace them. Learn from them. Overcome them, and keep moving forward. You'll bounce back stronger and wiser than ever and you'll feel proud of yourself! Whatever you do don't give up, wallow in it or allow it to consume you otherwise you'll be kissing your goals goodbye!
8.SELF BELIEF
If there is one thing that I'd love to teach you, it's the amazing things that you can achieve once you believe in yourself. I've lost count of the times that women have told me that until they joined B-Fit, they never really believed they could transform their bodies. Once I instilled that belief in them and they embraced it and trusted the process everything fell into place!
READY TO PUT THESE TRANSFORMATION RULES INTO ACTION AND START YOURS TODAY?
If you're ready to push the green button get in touch by emailing GAYNOR@B-FIT.UK.COM or call/text me on 07748298728.
You can do this!!!
Love Gaynor x