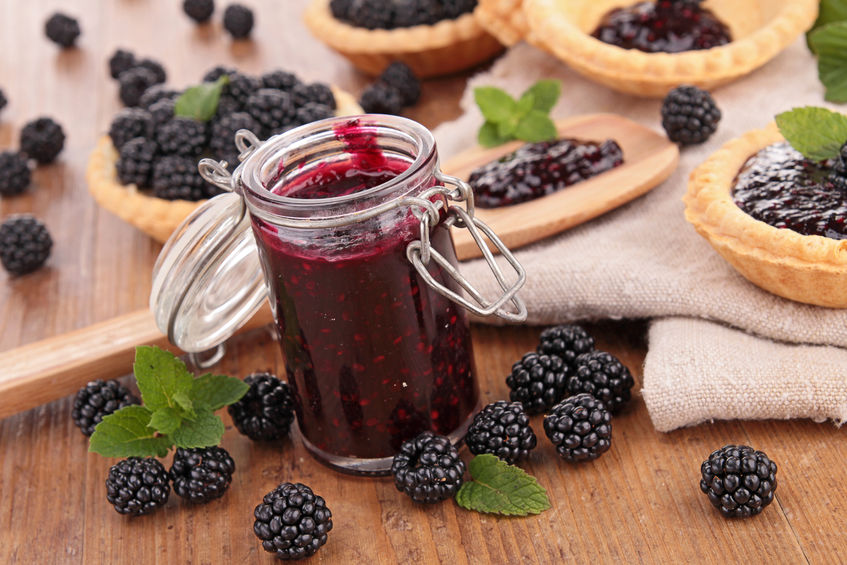 CHIA SEED JAM
I'm sharing a delicious chia seed jam recipe using frozen fruit instead of fresh so you can enjoy homemade jam all year round no matter on the fruit season.
I adore this recipe because it's so easy, quick and uses minimal ingredients (in fact 3) that are all readily accessible.
It's also much better than many of the commercial jams that are loaded with added sugars, artificial ingredients, and preservatives.
Here's a few tips and pointers for you …
I especially like frozen mixed berries such as redcurrants, blackcurrants, strawberries, blackberries, and raspberries.
It's important to keep the temperature low so you slowly soften the frozen fruit. You also don't need to add any water or other liquid. The smaller fruit will dissolve quicker than the larger fruit so be patient.
Once all the fruit is softened you can take it off the heat. I like to use a potato masher to mash the berries into a softened jam. You may prefer to allow it to cool and then blend in a blender.
You also may like to strain through a sieve for an extra smooth fine jam. I personally prefer my jam chunkier with small pieces of fruit.
You can enjoy your chia jam on pancakes, toast, rice cakes or mixed through some greek yoghurt!
Give the below recipe a try and be sure to let me know how you get on.
INGREDIENTS
• 500g frozen mixed berries
• ¼ to ½ cup stevia (optional)
• ¼ cup chia seeds
INSTRUCTIONS
• Place the frozen fruit into a small saucepan over medium heat
• Heat slowly and stir regularly
• Cook until the fruit is soft and easily mashable
• Remove from the heat
• Either mash with a masher or cool and puree in a blender until smooth
• Mix through the stevia and sweeten to your liking
• Stir through the chia seeds
• Allow to cool to room temperature
• Pour into a jar and cover
• Keep the jam in the fridge for up to a week