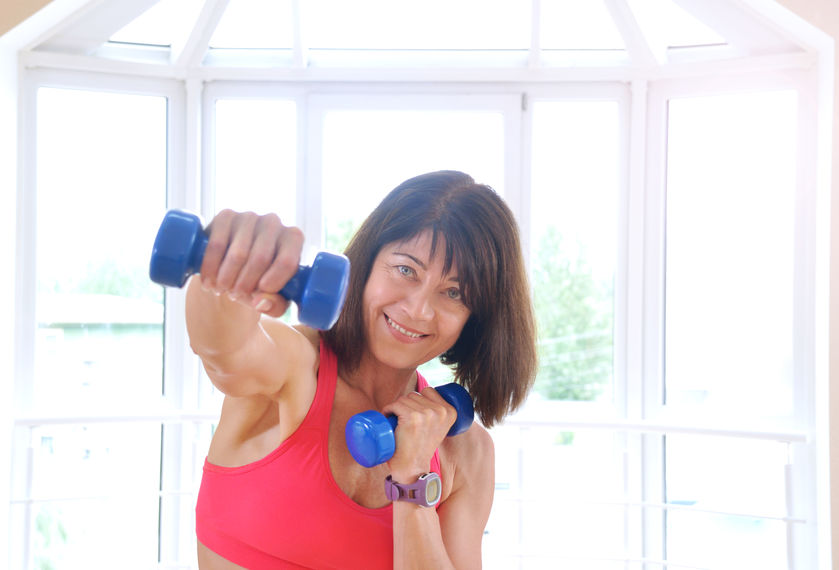 7 SIMPLE HACKS TO BURN MORE CALORIES WHEN YOU EXERCISE
I think all of us from time to time have been tempted to throw in the exercise towel. Maybe you've gotten into a rut and become bored. Maybe you've gotten out of the exercise habit and it's hard to re-establish it. Or maybe you're not seeing results and so get frustrated. I understand all these scenarios as I've been there myself.
To lessen the chances of giving up, it's important to revisit your exercise routine now and then and make any necessary changes. It's easy to fall into the habit of doing the same exercise program over and over again. It's no surprise that you'll lose your enthusiasm and likely start making excuses for why you no longer exercise. Below I've outlined 7 proven hacks that are designed to help you burn more calories so you get a bigger bang for your buck as well as injecting some newness and variety into your exercise regime.
As you know, regular exercise is a vital aspect of achieving optimal health and wellness and so it's vital we keep up our enthusiasm to make it happen.
Let's get started!
HACK 1 – HAVE AN EXERCISE BUDDY
For many of us exercise has a social aspect as well as improving our health and fitness. When you buddy up with a friend, partner, or relative you both add a level of accountability to each other. For example, if you plan to meet at a class or the gym to work out the chances are you're less likely to use an excuse to bail. Instead, you will be more motivated to stick to your commitment to your workout buddy.
Additionally, research shows you are more likely to achieve greater benefits from exercise when you exercise with someone you think is fitter and stronger than you. As such you're much more likely to push yourself harder than you normally would alone.
HACK 2 – ADD IN YOUR ARMS
Whenever exercise is focused on your lower half, see if there is a way to integrate your arms. So, for example, when you go for a walk, pump your arms in front and your feet will follow that rhythm. You'll use more fat-burning oxygen when involving your arms whilst also raising your heart rate. You might feel you stand out like a sore thumb but the bottom line is you'll be intensifying your workout.
HACK 3 – TRY HITT TO INCREASE INTENSITY
I've mentioned high-intensity interval training (HIIT) many times before. It's a great way to reduce the time you spend working out while dramatically increasing intensity.
Research shows that brief strenuous activity performed for a shorter duration is as effective as working out for longer periods at a moderate pace. It also improves insulin sensitivity, cardiorespiratory fitness, and skeletal muscle mitochondrial which is important for longevity.
If you do decide to do HITT be sure to allow sufficient recovery time between workout sessions because as intensity increases, frequency diminishes.
HACK 4 – USE WEIGHTS
Adding weights to your workout increases the intensity and therefore you'll burn more calories. For example, walking outdoors or on a treadmill while carrying dumbbells is a good combo.
If you are new to this, start light and work your way up! Focus on swinging your arms naturally and bending your elbows slightly, whilst keeping your arms close to the body. Another option for adding weight during exercise is to wear a weighted belt or shirt. All these options will increase calories expenditure.
HACK 5 – ADD IN INCLINES
Leveraging the effects of gravity during your workouts is another useful tool to burn more calories. As you know your body must work harder to counteract the forces of gravity when you bike, run or walk on an incline. It not only intensifies your workout, but it also forces your body to utilise more muscle groups beyond those used when on a level gradient. Muscle engagement increases, even more, when speed is increased on an incline making your workout even more effective.
HACK 6 – STAND DURING EXERCISE
If you work out using a cross trainer, stair master, or treadmill, you can strengthen your core by only using the handrails for balance if indeed needed. No leaning and sneakily transferring your weight onto the handrails otherwise you're reducing the effectiveness of the exercise. You'll also be using your core muscles more to keep your body upright and in motion. If you do find yourself leaning on the handrails, you either need to slow the speed down, OR shorten your workout OR take occasional breaks to recover. You choose!
If you do weight training exercises where you stand, you'll be using your core more, therefore recruiting more muscle fibres and so burning more calories.
HACK 7 – USE MUSIC
I love using music when I exercise. You may be like me and so having your favourite music in your ears whilst you exercise is a must! The good news is that research has shown that those who train with music achieved more health benefits than those who train in silence. Also, the quicker the music tempo the harder people tend to train which in turn increases your heart rate so burning more calories.
LET'S WRAP THINGS UP
I've been in the health and fitness industry for a long time and I'm a huge advocate of having a comprehensive and effective fitness routine that gets results, is enjoyable and sustainable. No matter what your starting point, it's important to make a realistic assessment of your current situation and continually motivate yourself to greater levels of progression and achievement.
Listen to your body and be willing to modify your routine as your life and fitness levels change. Get started today by choosing one or more of the hacks suggested above and incorporate them into your current routine to spice things up a bit!!!
If you need help figuring out which types of exercise might be best for you and/or need a training plan put together get in touch with me. Simply email GAYNOR@B-FIT.UK.COM or text/call me on 07748298728 for a chat.
Love Gaynor x