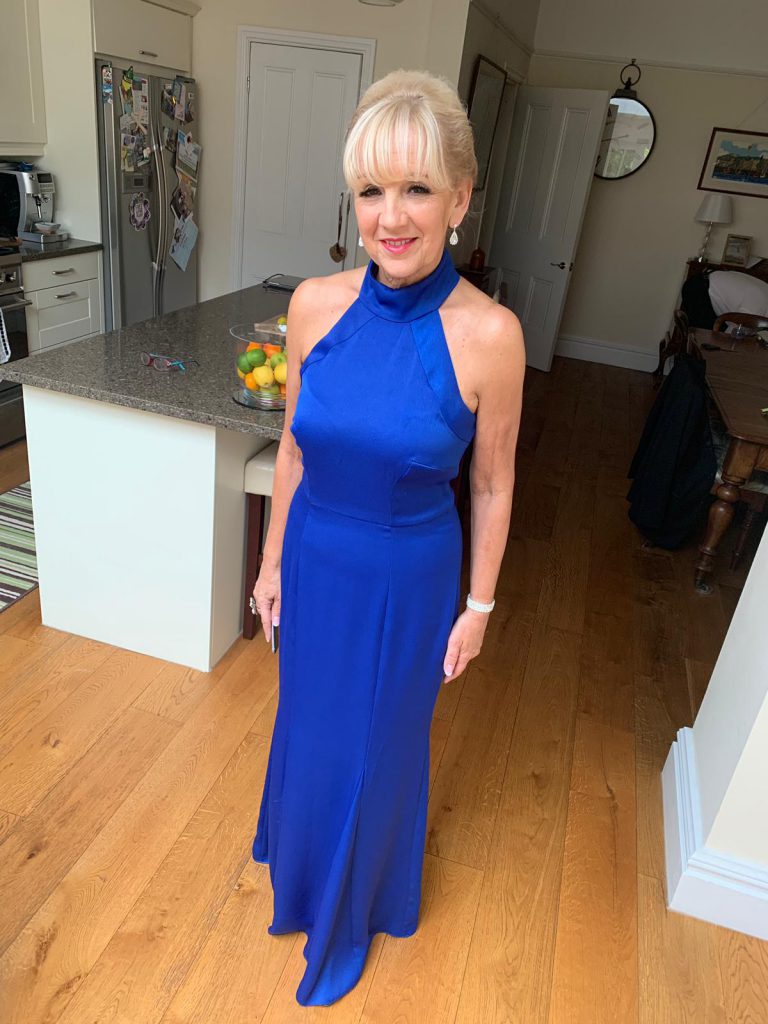 LEARN HOW PAULINE LOST OVER A STONE, 11CM OFF HER TUMMY AND DROPPED A DRESS SIZE
I'm beyond excited to share the latest B-Fit success story. The gorgeous Pauline had this to say about her experience after completing a B-FIT PERSONAL TRAINING, NUTRITION & WEIGHT LOSS COACHING PACKAGE:
"I just celebrated my 59th birthday and realised I had to do something about my weight and lifestyle. I had piled on the pounds, was leading a more sedentary life, drinking rose wine too often and had a very poor sleep pattern. My diet wasn't particularly good and although I've never had a huge appetite, I had fallen into quite a few bad food habits. Gaynor immediately set me on a path of healthy eating, advising me on so many aspects of my diet and food in general. Her suggestions for supplements and herbal teas quickly became part of my daily routine. Almost instantly my sleep improved and I now enjoy 7-9 hours every night. Having a healthy breakfast has kept my mid-morning cravings at bay and Gaynor's recipes have proved invaluable. My exercise has increased considerably and I now look forward to my exercise sessions. I love the feeling of being able to keep improving and pushing myself. Setting short term goals has helped me so much as these small steps make everything seem much more achievable. I now feel so much more confident about clothes and have stopped hiding under shapeless dresses. I really do feel like a new woman and my whole lifestyle has changed for the better. Huge thanks to Gaynor and Guy for keeping me focussed, encouraging me and helping me reach my goals."
I just want to give a huge shout out to Pauline for trusting Guy and myself to take you on this transformation journey. We provided you with the tools and strategies but YOU did the work. Well done! Just to summarise these are Pauline's results:
Lost over a stone
Dropped a dress size
Shed 11cm off her tummy and 32cm all over
8.5% points reduction in body fat
4% points increase in muscle
Improved sleep
And she …
FEELS LIKE A NEW WOMAN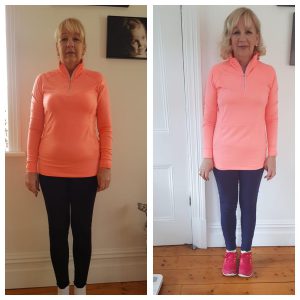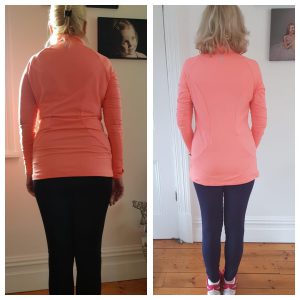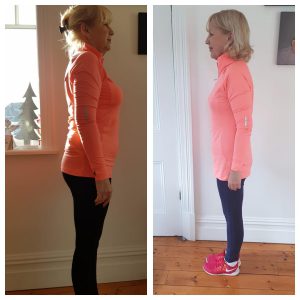 You could be the next B-Fit success story!
Imagine this:
Losing those unwanted pounds and inches
Getting toned all over
Feeling fit and healthy from the inside out
Wearing those skinny jeans and that pencil skirt you've always wanted to
Your confidence soaring
And you feeling like the fabulous woman you are!!!
Well, that's exactly what the B-FIT PERSONAL TRAINING, NUTRITION & WEIGHT LOSS COACHING PACKAGES offer and much more!!!
It's the perfect mix of practical tools and strategies that are proven to work and get you the results you deserve.
If I've managed to do this and my clients, I know this is possible for you too.
Don't take my word for it, read what all my lovely clients are saying HERE.
C'mon, jump on board
Simply email GAYNOR@B-FIT.UK.COM or call/text me on 07748 298728 for a free informal chat.
Love Gaynor x