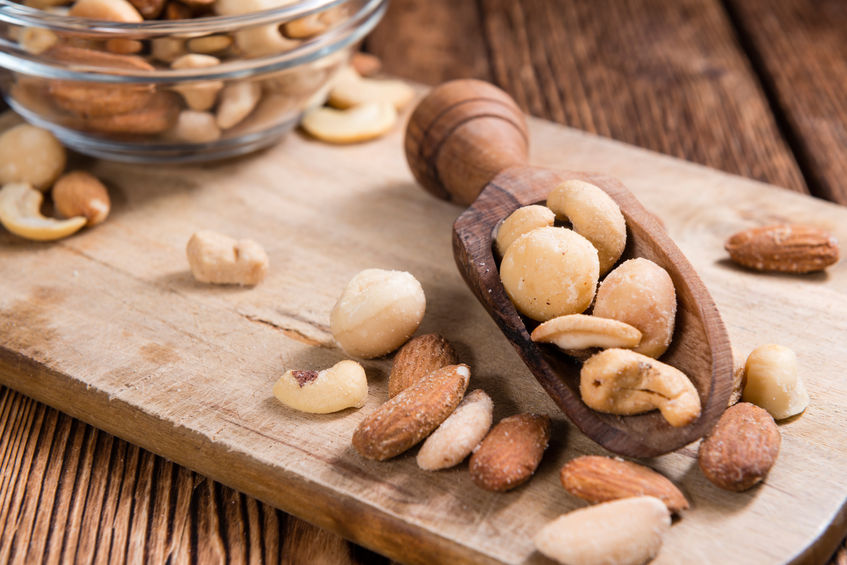 CINNAMON & MAPLE TRAIL MIX
Who'd doesn't love a good ole nut mix huh?!
This recipe for Cinnamon & Maple Trail Mix from Deliciously Ella doesn't disappoint especially on taste.
And …
There's only a dash of maple syrup in there so it's still way better than the sugar-laden alternatives out there!
INGREDIENTS
100 grams brazil nuts
150 grams blanched almonds
200 grams cashew nuts
3 tbsp maple syrup
½ tsp ground cinnamon
Sprinkling of salt
200 grams raisins
INSTRUCTIONS
Preheat the oven to 220c or fan 200c
Place the nuts unto a large baking tray
Add the maple syrup, cinnamon, and salt and mix together
Place in oven for 10 mins
Take out and mix again
Place back in the oven for another 10 mins
Mix in the raisins
Leave until cold and get munching