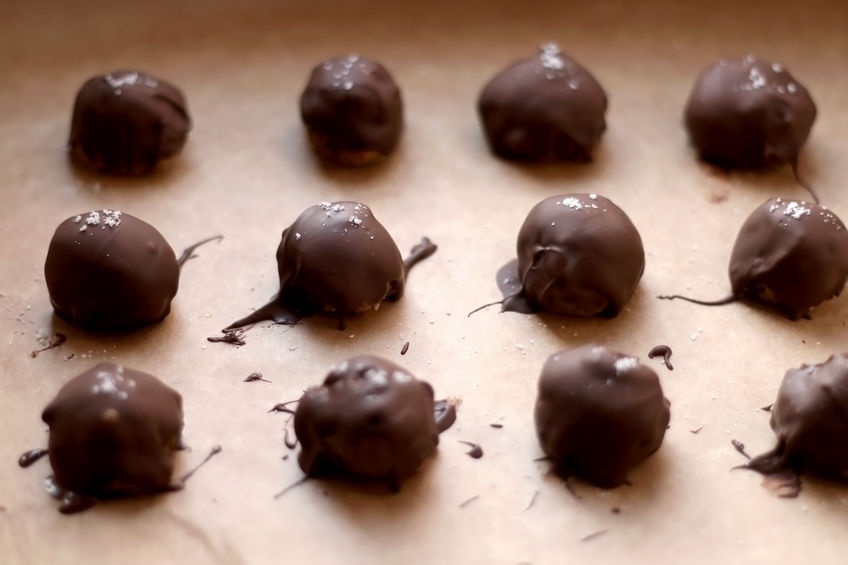 CHOCOLATE ALMOND BUTTER BITES
Ever get the mid-morning or mid-afternoon hunger pangs? Or a need for something sweetish? I think we all do from time to time.
These bites will hit the spot. I promise. Not only that they're still healthy, super easy and quick to make and are gluten/wheat free, lactose/dairy free and suitable for vegetarians and vegans. This recipe makes 16 bites.
Lastly, feel free to experiment with different types of nut butters e.g. macadamia, cashew etc just make sure it's a healthy one with no palm oil, hidden sugars or other nasties in there!
INGREDIENTS
200g almond butter
25g coconut flour
3 tbsp coconut Sugar + 3 tbsp water
½ tsp vanilla extract
100g vegan dark chocolate melted
INSTRUCTIONS
Add the almond butter, flour, sugar, water, extract to a food processor, blend
Scoop out small bite-sized pieces
Compress and mould into balls
Place on a tray lined with parchment paper
Place in the fridge for 1 hour
Meanwhile, melt the dark chocolate in a bowl
Remove the balls from the fridge
Roll them each in the chocolate, place back on the parchment
Refrigerate for at least an hour, until the chocolate has solidified
If you've any chocolate left over, pour this over the balls before refrigerating
Remove from the fridge half an hour before eating