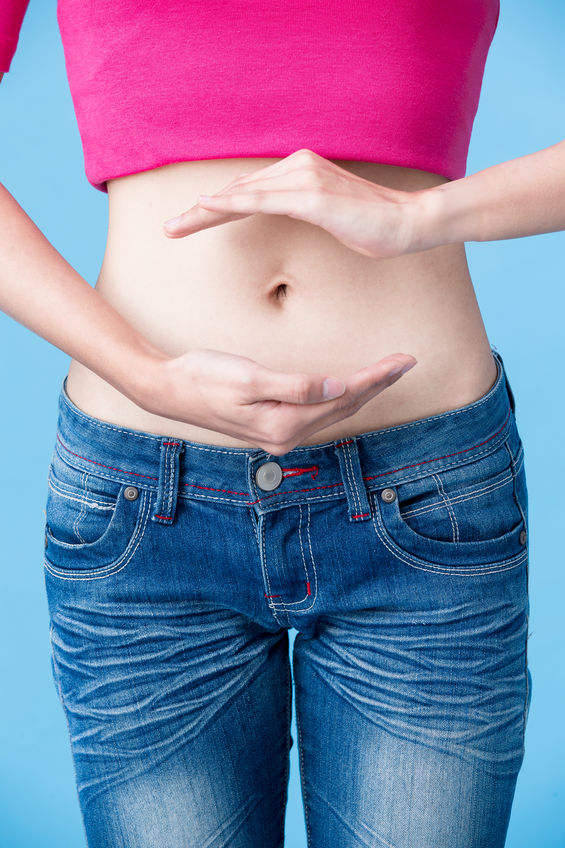 5 SIMPLE DIET CHANGES FOR A HEALTHY GUT MICROBIOME
Let's face it, the gut is a hard sell. You can't see it and you've probably never given it much thought. But it's significant to our health and wellbeing and not to be ignored.
The trillions of microbes in your gut are not only essential to how you digest food, but they also provide vital enzymes and vitamins and control the calories you absorb, linking the health of the gut directly to weight issues.
Whether you want to lose weight or not, whether you're one of the one in four people who struggles with a digestive issue, you can benefit from improving your gut health.
Good gut health has an impact on your digestion, your day-to-day comfort and energy levels, your immunity, mental well-being and your risk of chronic disease.
What you eat and how you support your microbiome through diet, your lifestyle, specialist foods and supplements determine the outcome you'll experience.
To kickstart your gut health, start with a detox which will give your gut a mini rest. Not sure if you need a detox? Most people do but if you want to read up on it make sure you check out my blog on 15 SIGNS YOU NEED A DETOX.
There's so many benefits with detoxing but in summary, it's about eliminating trigger and troublesome foods and supporting the organs of detoxification and elimination. It means cutting out alcohol, gluten, dairy, processed foods, artificial sweeteners and other triggers that you may know don't work for you. In summary, you have to eliminate all things that wreak havoc on the gut.
Here's just 5 simple changes of many you can do to help your gut microbiome. I cover a ton of these in my 21 DAY WEIGHT LOSS PLAN aka the B-Fit detox plan.
1. SWAP 'NO SUGAR FAT FREE' YOGHURTS FOR KEFIR
Many commercial yoghurts are marketed as healthy because they're sugar and fat free. Yet we now know that these are no good, and unfortunately, these yoghurts are often filled with artificial sweeteners, which are known to negatively disrupt the delicate balance of bacteria in the gut. Kefir, on the other hand, is a fermented milk drink that is naturally packed full of probiotic bacteria, and delivered with a healthy dose of prebiotics (food for your friendly bacteria) too.
2. DITCH THE CHUTNEY FOR SAUERKRAUT OR KIMCHI
Commercial chutneys/pickles often contain lots of salt, sugar, artificial colourings, flavourings & preservatives. Sauerkraut or kimchi is naturally fermented cabbage which contains high amounts of pre and probiotics. Just add a spoonful onto your salad, or as a tasty accompaniment to meat or fish.
3. REPLACE COKE WITH SPARKLING KOMBUCHA
Coke contains sugar and artificial sweeteners which together spell disaster for the gut microbiome. Kombucha is a sparkling, refreshing fermented drink that is packed full of probiotic bacteria.
4. SUPPLEMENT WITH PRO B11 TO REPOPULATE THE GUT WITH GOOD BACTERIA
This is great as a regular supplement and especially when you've had a course of antibiotics. Personally, I use this product on a daily basis. The key is to be regular. Looking after the bacteria in your gut is like tending to a garden. A little work on a consistent basis means that the whole system is kept healthy.
5. TAKE A DIGESTIVE ENZYME LIKE PROACTAZYME
Digestive enzymes are involved in breaking down the food you eat into amino acids (from proteins), fatty acids and cholesterol (from fats), and simple sugars (from carbohydrates), as well as vitamins, minerals, and a variety of other plant and animal compounds. If we don't have enough digestive enzymes, we can't break down our food—which means even though we're eating well, we aren't absorbing all that good nutrition. Digestive enzymes can be depleted from use of medication, stress, inflammation and ageing.
On a final note …
You can drop the idea that gut health means living with ongoing bland dietary rules and lifestyle restrictions. Yes, there'll be a short period of stricter dietary guidelines when you first start out on a journey towards better gut health but in general, a healthy, varied and inclusive diet is what it's all about. For me, that includes some delicious dark chocolate, a morning coffee, and the occasional glass of wine with dinner!
Love Gaynor x