In between seeing my clients and looking after my family, I spend a lot of time reading, researching and keeping up with the latest 'trends' and predictions in the health and wellness industry. There is always new research being produced, better ways of doing things and improvements we can make to help us stay feeling healthy, vibrant, fit and fabulous! We live in an ever-changing world. Just think, we used to think the world was flat and that smoking was good for us! So here's the Top 10 Health & Wellness Trends for 2016 from some of the top experts in the health and wellness industry.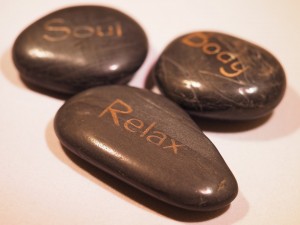 Escape from it all, digitally speaking
More people are opting to switch off and tune out, not only in real life but their digital lives as well. From escaping to the Swiss Alps (sans reception) or simply locking your mobile phone/iPad/Laptop away in a drawer for a day – sometimes it does you the world of good to disconnect for a while and shut out the digital clutter!
Be a Smooth(ie) Operator!
This is the official Year of the Smoothie, and in terms of ingredients anything goes! Just pop your ingredients in the blender and off you go. Remember to keep it mostly green and alkaline and you should be set for a year of glowing health. Get started with this delicious anti-inflamatory smoothie for starters.
Float tanks and sensory deprivation give the ultimate relaxation
There's switching off, then there's Switching Off. And when you are suspended in warm Epsom Salt water with nothing but your thoughts for company, no light or sound, then you will seriously unwind! Float tanks have been around for a while, but they are set to be huge this year – so lie back, and relax!
Healthy fast food? You bet!
Forget burgers and fries, more fast food restaurants are going organic, with healthy ranges cropping up and becoming more mainstream – making it super easy for you to grab those healthy snacks on the move!
Create your home wellness sanctuary
With an abundance of quality yoga and meditation classes online, many people are opting to create their own 'Wellness Sanctuary' in their own homes. From apps, online programmes to free-access videos on YouTube, there is something for everyone. And they are gaining popularity around the world! 
Wellness not weight loss
All my B-Fit Clients know that I don't count calories, I count nutritional value. And it seems as though my philosophy is catching on, because in 2016 this trend is going to be BIG. The focus is less on weight loss, and more on a holistic approach to healthy living – or, in other words making the right changes to become healthy, fit and fabulous!
Ditch the dairy, get set for more gourmet plant-based milks
Yes, you read right. Dairy is out, plant-based milk is in! These are set to become more mainstream – you will see them on offer more in cafes and restaurants. And be prepared for more gourmet flavours, set to tickle the taste buds of the most discerning health food fan!
Herbal tonics and elixirs will replace pills
Get set to go herbal! Ayurveda, herbalism, and naturopathy will start to influence flavours of ice teas and smoothies, and herbal tonics will be the toast of the town! Their health-giving benefits will soon replace pills, and will be super tasty as well.
Trust your gut feeling!
Food and drink that focus on gut health will be a big trend this year. After all, a healthy gut means a happier you! There is so much research coming out that highlights how good gut health can prevent chronic disease, food intolerances and even impact on our mental health!
10. Forget vitamin pills, it's all about vitamin drinks!
Vitamin drinks in the form of smoothies superfood powders, cold-pressed juices and the rest will be stealing the limelight, knocking those unhealthy fizzy drinks off the shelves! My favourite vitamin drink is Pea Protein Plus  which I add into my Nutri Bullet juice every morning!
For a FREE confidential chat, arrange a one to one confidential B-Fit talk with me.
Call or text me on 07748 298728 or email gaynor@www.b-fit.uk.com