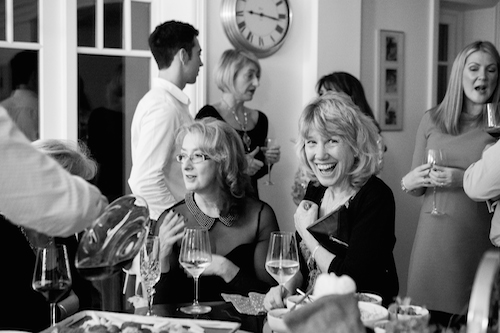 Last Friday I was so pleased to invite my lovely B-Fit clients to my home for a B-Fit Christmas party.
Not only was it a chance to throw a party and say thank you to my clients for all their hard work and dedication (after all, it's because of them that I have the most amazing job in the world!) but it was also a sneaky strategic move.
You see, Christmas is a time of ultimate indulgence and temptation. Parties at Christmas are the ultimate threat to our health and fitness goals, bullying us into eating and drinking too much, forgoing our exercise regimes and generally setting us back. The result is we roll into January feeling bloated, unhappy and demotivated.
I threw my party to show my clients that you CAN have a little bit of what you fancy. See exhibit A: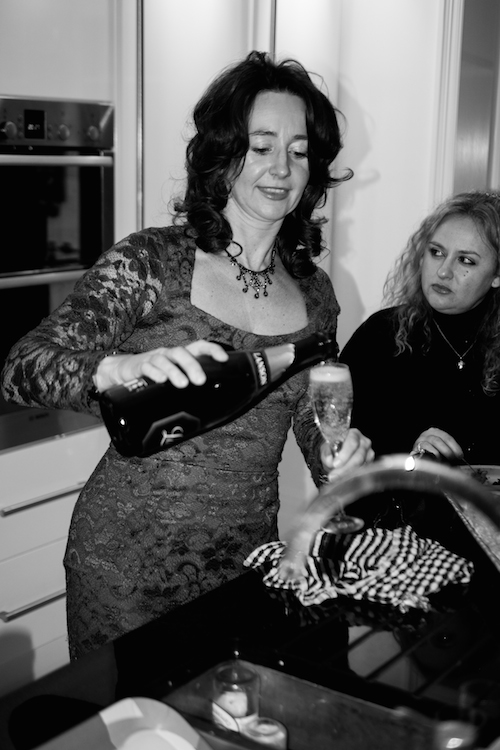 Yes, this is me pouring champagne!
But I also laid on the most delicious, nutritious and amazing food for my clients that would guarantee they stayed eating and ENJOYING the right kind of foods. At one point in the evening, someone even commented that "This is the first party I've been to, where I've not had crisps! And do you know what? I've not missed them!".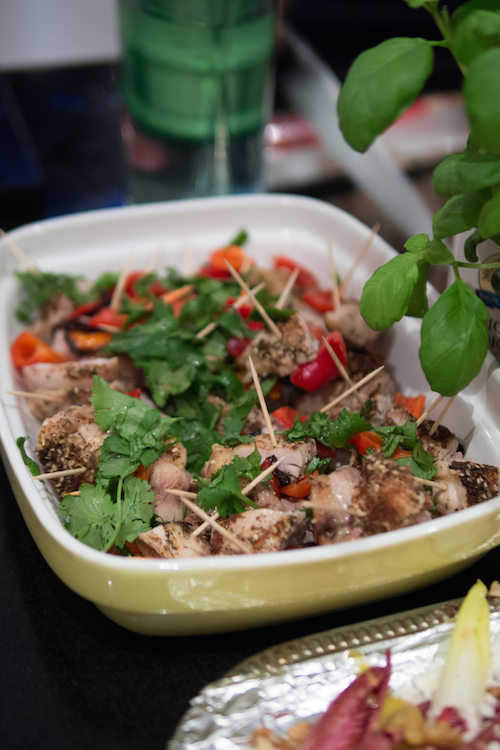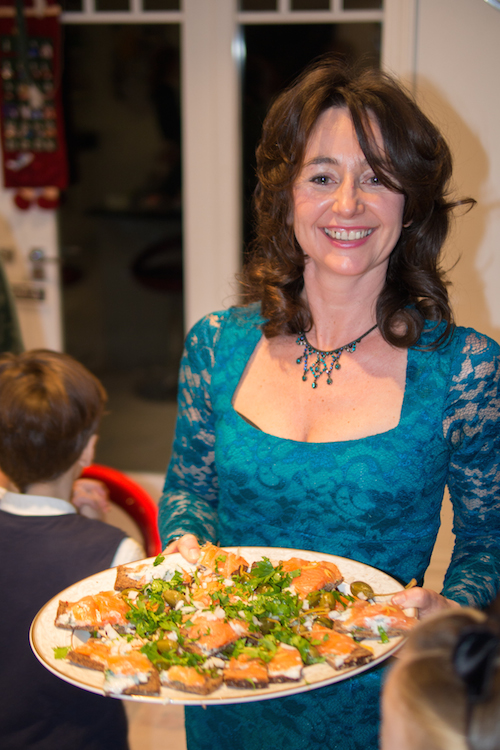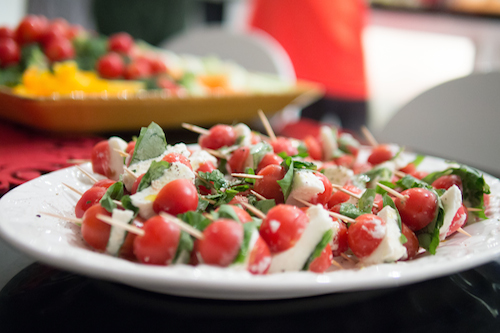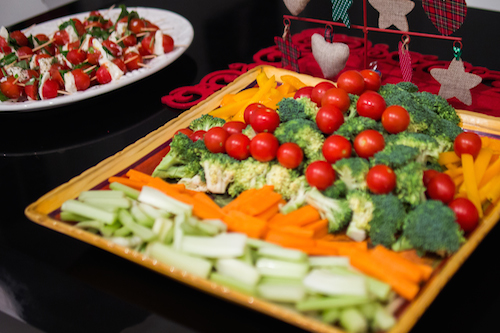 This time of year is all about choices. You choose what to put in your mouth, you choose how much alcohol you drink, you choose whether or not you exercise (and actually, you probably have time off which gives you LESS of an excuse not to move your body!).
You ultimately choose whether you have the body you deserve or not.
An easy choice with this is to get some help. In the form of sound nutrition advice, group personal training or one to one training – all services I offer to women of all ages, shapes and sizes, health restrictions, injuries and lifestyles. I absolutely love my job and the party was actually quite emotional for me at one point – seeing how I've helped transform so many wonderful women to finally start seeing their potential, their beauty and realising their goals.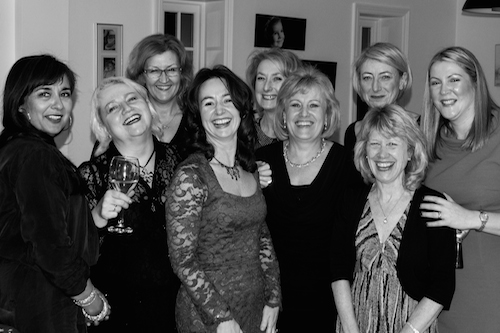 If you're thinking of booking on my next Group Personal Training Course starting in January, act fast and you could save £36 off the price!
Book your place by 12th December to qualify for the discount as my free gift to you this Christmas.
Text or call me to book your place 07748 298728 or email gaynor@www.b-fit.uk.com