So, I have a confession. A big one.
I can't do everything!
So I'm taking a leaf out of my own book, this week I have paid for professional help myself. That's right! I have admitted that something is broken and I am making and taking steps to fix it – by hiring a professional. You see, my business and the way I operate it, is the thing in my life that needs fixing. I'm not very computer savvy and my strengths certainly don't lie in marketing, social media or the techy side of what I do. So, I've taken the plunge and invested in some professional assistance that will enable me to sculpt not the body of my dreams, but the business of my dreams. With so many differing pieces of advice and best practice when it comes to running my business efficiently, I have been left confused and not made any progress. I just can't do it all. So I need some help.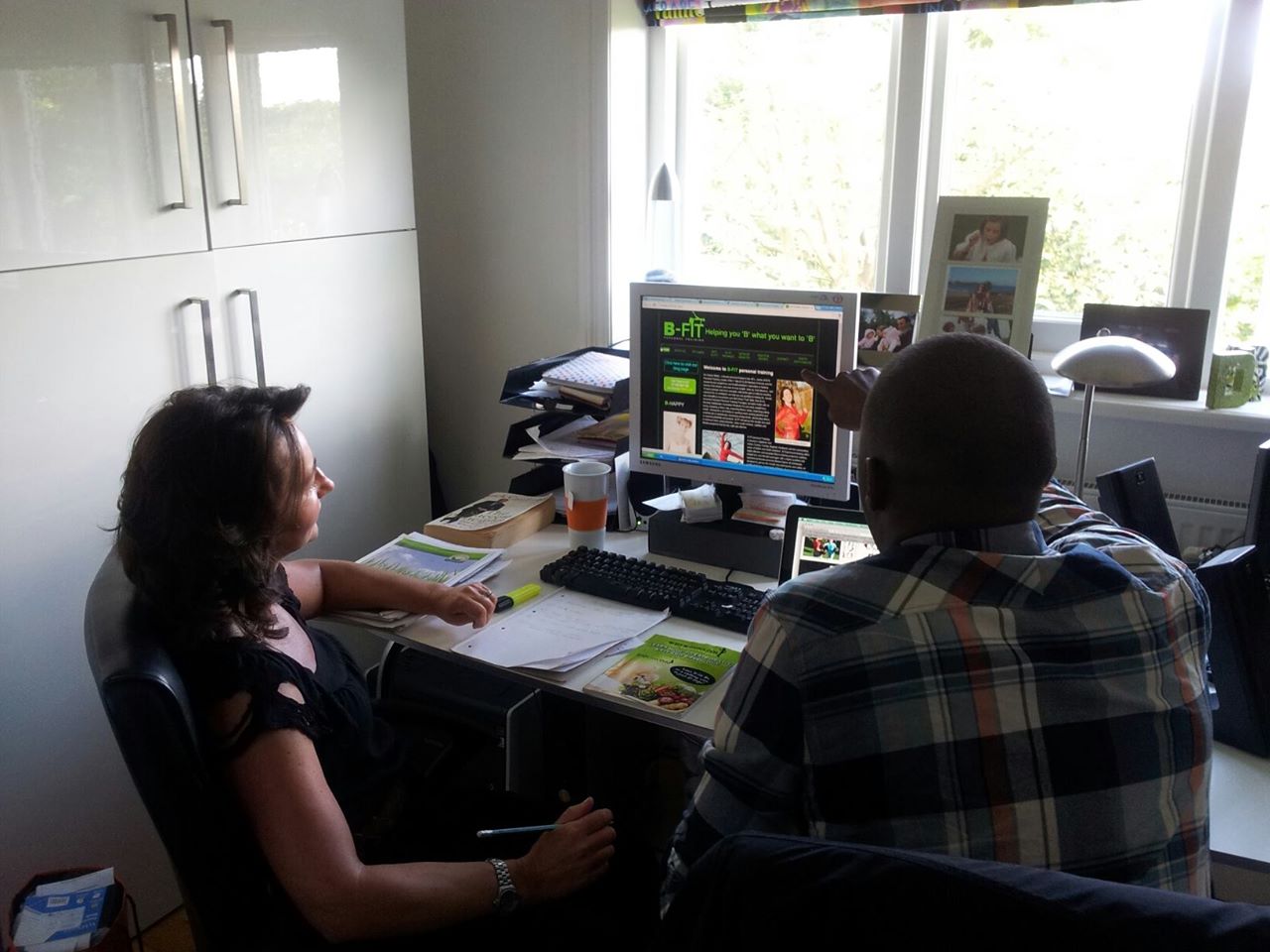 It's the same with those looking to make progress with their own fitness and health goals. Too much info out there = too confusing and you don't know where to start.
I'd say start with B-Fit (obviously I would!) but whilst admitting a slight defeat and getting professional help might have felt a bit like failure at first, I'm so glad I've done it! Professional assistance and advice has allowed me to work more efficiently in less time, getting better results. My B-Fit 7 Step Plan I take all my clients through is no different. I am giving professional assistance to my clients and tailoring programs and nutrition to each individual for getting better results in less time.
It's funny isn't it, there are many times in life where we need to pay for professional help.
If your car is broken, what do you do to fix it?
You pay a mechanic.
If your hair needs cutting, what do you do to fix it?
You pay a hairdresser.
If your boiler breaks, what do you do to fix it?
You pay a plumber.
Yet when it comes to the most important place we have to live, our bodies, what do we do? We believe the myriad of information out there in magazines and endorsed by celebrities. We starve ourselves, join the latest diet craze and think we'll be able to get there.
Whilst these methods may work for some, you do need to have the willpower of an ox and the mindset of a warrior, and who has time for that these days?! Paying for professional help to create the body and life of your dreams is indeed a luxury, but it is one that can bring such joy, happiness, pleasure and most importantly – great health!
So, if you're looking to fix your body, your wellbeing or the way you eat- think about getting some professional help and assistance. 
I'd be more than happy to chat in confidence about your own health and wellbeing goals. Call me for a no obligation chat or text me on 07748 298728. You can always email me too gaynor@www.b-fit.uk.com
PS – If you want some help with your marketing, this is my go to guy for professional help; Paul Moses Virtual Marketing Consultant.